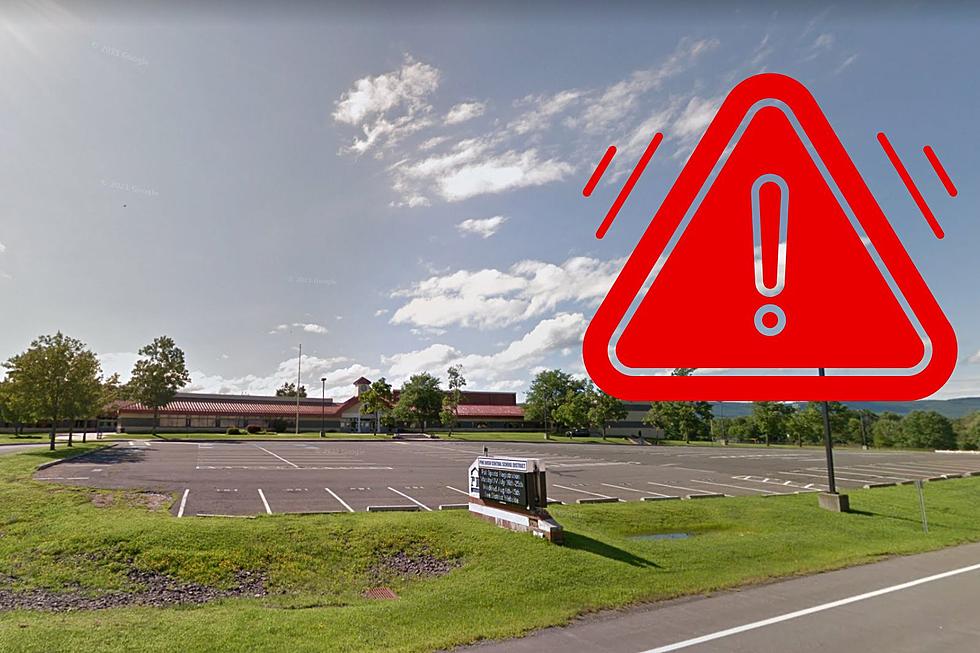 Wallkill Minor Arrested in Pine Bush High School Active Shooter False Report
GoogleMaps, Canva
Following widespread panic in the Hudson Valley after the report of an active shooter at a New York high school last week, a student at the school has been arrested.

April 26th Pine Bush High School Threat Unfounded
At approximately 12:30 pm on Wednesday, April 26th, Orange County 911 received a call for a shooter in Pine Bush High School which resulted in the response of numerous law enforcement agencies from across the county.
The school was locked down for approximately three hours on Wednesday afternoon while lockdown procedures went into effect, and students were eventually dismissed around 3:00 pm, about an hour after the regular dismissal time.
According to police reports, 'numerous law enforcement agencies throughout the county responded and quickly determined that the call was unfounded.'
14-Year-Old Arrested for Falsely Reporting Active Shooter at Pine Bush High School
A minor who resides in the town of Wallkill, a student at Pine Bush High School, was arrested following last week's report of an active shooter at the high school on the afternoon of Wednesday, April 26th.
New York State Police, along with the Town of Crawford Police Department, on April 27th, announced the arrest of a 14-year-old Pine Bush High School student for Falsely Reporting an Incident 3rd degree.
The male, who resides in Wallkill, was issued a Family Court Appearance Ticket and released to the custody of his parents. Due to the fact that he is a minor, additional details regarding his identity have not been released.
New York State Police, in their report, indicated that following an investigation of the incident on April 26th, the 14-year-old student used another student's cell phone to call 911 and report that a shooter was inside the school.
Along with the Town of Crawford Police Department, several local law enforcement agencies, fire departments and EMS the New York State Police determined there was no actual threat to the public.
New York State Names Educators Of The Year
The 10 Best Counties To Live In New York State
Is your hometown's county considered by
Niche
one of the best in New York State?