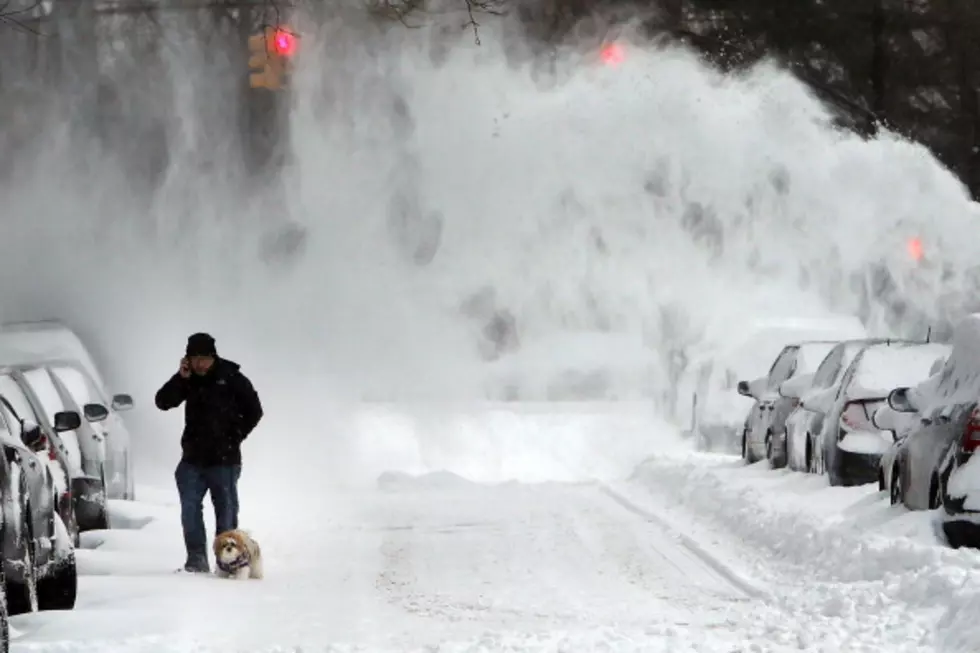 Polar Vortex Could Soon Strike New York State
Getty Images
After a pretty cold weather week, we are seeing some relief across New York state with some warmer temperatures.
Temperatures reached the 40's on Sunday and many places will see 50-degree readings later this week, which should be on Thursday. We will have to dodge more rain showers than snow showers through Friday.
However, there are six more weeks of winter and we know that the cold temperatures will still be with us for a while. There could even be one more plummet into very cold temperatures for the New York.

The GFS model is predicting a polar vortex for the northeast, with New York in the direct path of it. The timing is Tuesday, February 21st.
We still don't know if heavy snow will be with this potential arctic air, but it does look like it will sink as far south as states like Tennessee, North Carolina, South Carolina and Georgia.
A polar vortex is a massive area of low pressure, with cold air surrounding both of the earth's poles. It can bring bitterly cold temperatures to the United States.
The winter has been brutal for the state since November, when it was still technically fall. Snow totals have been off the charts for those off Lake Erie and Lake Ontario. Two historic snowstorms hit Western New York, one the week before Thanksgiving and the next the weekend of Christmas (blizzard).
You may be able to skip the jacket over the next 7-10 days but it looks like the potential for extremely cold temperatures towards the end of the month.
70 Stunning Country Living Photos To Prove There's More to New York than NYC
There's so much more to New York than just the Big Apple. From mountains and rivers to waterfalls and miles of wide-open spaces. Here are 70 picture-perfect country living moments to prove it.
25 Worst Paying Jobs in New York State
Here's the 25 worst paying jobs in New York State. Is your job on the list?
21 New York State Counties With The Most Horrendous Commute Times
Have you ever stopped and added up how much time you spend behind the wheel? What are the worst commute times for counties across New York State?
How bad do we REALLY have it in New York State when it comes to our commute times? According to The
U.S. Census Bureau
, the national average for a one-way commute to or from work is 26.9 minutes and 9.3% of workers nationwide have a one-way commute of 60 minutes or more. Here in New York State, the mean travel time to work in minutes for workers age 16 years+ between 2016-2020 was around 33.5 minutes.
Which counties across the state are the worst?