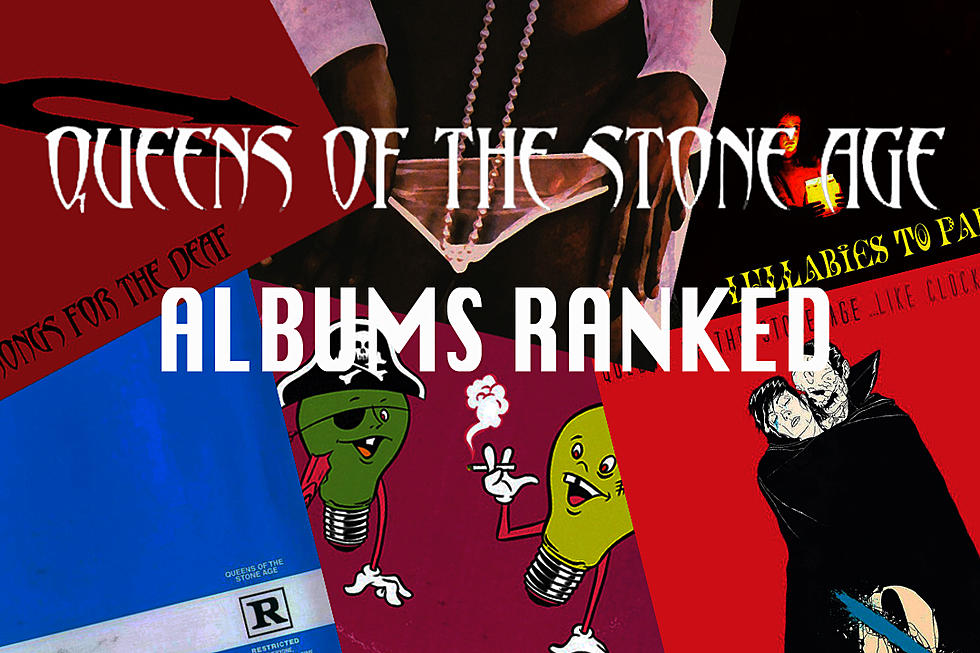 Queens of the Stone Age Albums Ranked
Loudwire
Whatever else is said about them, Queens of the Stone Age have been one of the most unconventional rock bands of the past two decades. The group has forged a unique style out of multiple influences and musicians who have drifted in and out of this true musical collective, always magnetically drawn to the central visionary genius of vocalist and guitarist Josh Homme.
As for the band's roots, they are inextricably tied to Homme's former outfit, legendary stoner/desert rock pioneers, Kyuss – including their moniker, which was coined in jest by Masters of Reality leader and Kyuss producer Chris Goss, in reference to that band's singular sonic assault on seminal LPs like Blues for the Red Sun and Welcome to Sky Valley.
Fast-forward half a decade and Homme resurrected this intriguing name for a posthumous split EP, conveniently closing the Kyuss chapter and opening a new one with QOTSA ahead of a self-titled debut album that was heartily embraced by the stoner rock community, but already showed a significantly retooled (but still heavy) sound, filled with as yet unrealized evolutionary possibilities.
Indeed, Queens of the Stone Age's year 2000 breakthrough, Rated R, blew all preconceptions out of the water with an eclectic and wholly original sound that somehow, someway, managed to gain as much commercial success as it did critical acclaim, paving the way to similar triumphs via 2002's Songs for the Deaf and 2005's Lullabies to Paralyze.
But come 2007's Era Vulgaris, Homme had recognized the need to evolve yet again, before taking some time out for side projects Eagles of Death Metal and Them Crooked Vultures, and then reviving QOTSA to full power with 2013's widely acclaimed …Like Clockwork.
While we wait for Queens of the Stone Age to add to their impressive discography, join us as our gallery below takes on the challenge of ranking all of their studio albums.
See More Albums Ranked Below: