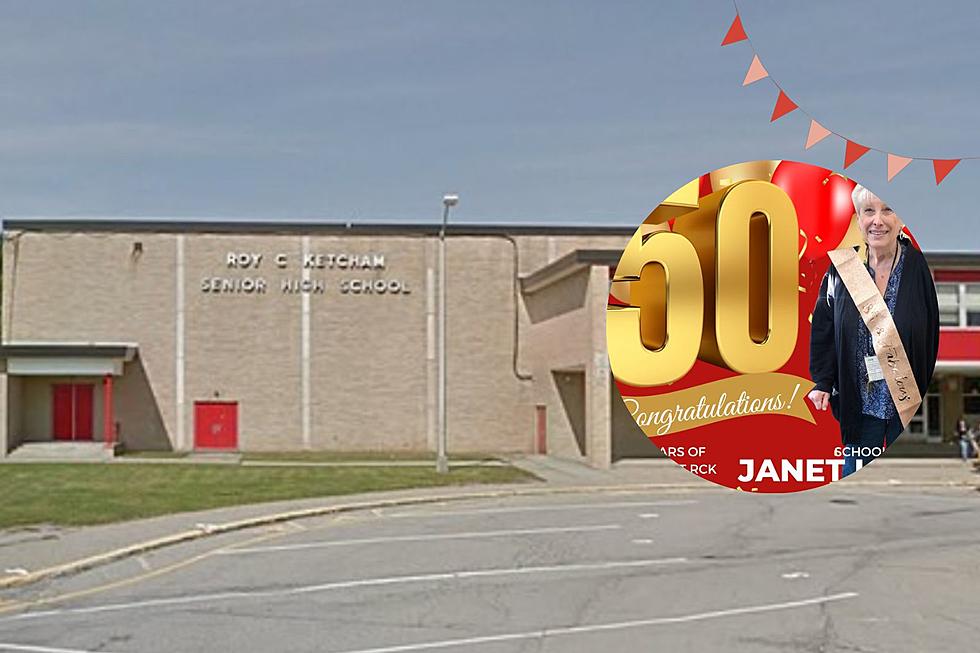 WCSD Celebrates 50 Years of Service to RCK 'Mainstay'
Google Maps, RCK PTA
50 years, half a century, most of a lifetime....and to think, a local woman was just recognized for this incredible milestone of that amount of time in the same role at a local school district.
I don't know about you, but many it seems like many of the memories children have, and the connections made during my time as a K-12 student in the Hudson Valley were outside the classroom.  A lunch aid who always welcomed us with a smile, a bus driver who had our same route year after year; even now my 2nd grade daughter constantly talks about one of the women who is at the front desk during arrival and how nice she is.
These are the people that leave lasting impacts.
RCK School Monitor Celebrates 50 Years of Service
Described as a mainstay, a familiar face, someone who has been part of the foundation of one of our local high schools in Dutchess County for 50 years, Ms. Janet Landi was recently recognized by the district for her service.
Earlier this week, the Wappingers central School District Board of Education honored Ms. Landi, a school monitor at Roy C. Ketcham High School in Wappingers Falls for 50 years.
In a social media post shared by the RCK HS PTSA:
All of those years have been here at RCK. A mainstay in the gym lobby, Ms. Landi is a familiar face to our entire community. We are grateful for her hard work as a hall monitor and honored to have her grace our halls for such a wonderful career!
In speaking with Liz Vilato, RCK PTSA President, she had the following sentiments to share regarding Ms. Landi and her impact on the community:
We are so happy to celebrate this anniversary. Ms. Landi is a fixture in our school and a friendly face for our entire community. Not many people can say they have been in the same job for 50 years and this achievement is tremendous.
Congratulations to Ms. Landi, and the entire RCK and WCSD community.
Hudson Valley School Mascots, Ranked
5 Places Guaranteed to Distract Your Kids in Dutchess County