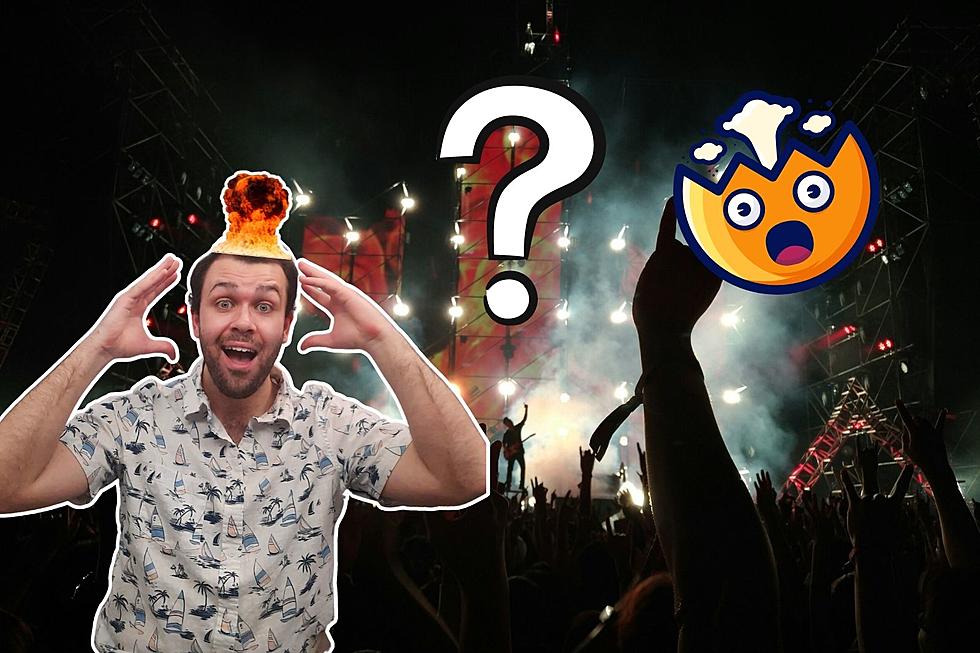 A Famous Rock Star Just Liked My Instagram Story???
Canva, Conor Walsh, Sketchify from Sketchify, Roundicons Pro, Alex Antropov86 from pixabay, a18947 from pixabay
Have you ever had a post of yours liked by a rockstar? Well, I just did! When I saw the notification, I freaked out! And what they liked in particular was very odd, you would never guess.
Just Another Wednesday...
It was just an ordinary Wednesday here at Townsquare Media's Poughkeepsie studio. I am minding my own business, working on a new article. Once I finish it, I go to share it on social media. I opened up Instagram to see that I had several notifications. It's nice when my tens of fans like my Instagram reels.
Something was different this time; however, for there was one handle that looked out of place. I read it carefully a few times, and I couldn't believe the name. It was the name of a famous rock star. If you don't know this person by name, more than likely you've heard of the famous duo he is in, or at least one of their songs. I thought the account had to have been fake. I click on the profile, and wouldn't you know, it was the real person!
Who Was It?
This musician has been an influence of mine for years. Not just as a musician, but as someone who uses their platform to highlight other artists, and has strong charisma. Not to mention, he has fantastic hair. He is no stranger to the Hudson Valley, being that he owns a performance venue in Pawling. Do you have an idea of who it is yet?
T
he rock star that liked my Instagram story was none other than Daryl Hall! For those who need more information, he is one half of the band Hall and Oates, who have written and performed hits such as "Rich Girl," "Out of Touch," and "I Can't Go For That." Their song "You're Making My Dreams Come True" has made the rounds on a number of commercials recently, and has been used on TikTok trends recently. He is also the owner of Daryl's House in Pawling, New York.
Daryl Hall, as I said before, has been a huge inspiration of mine. My parents introduced me to his music from a very young age. Not just that, but I am a big fan of his show Live From Daryl's House, where he brought musicians over to his house or venue to jam to a mix of his hits and the those of the artists he brings on. They would also show conversations of him and the artists eating lunch, having conversations and getting behind the music. This show, along with Storytellers and Behind The Music really have fueled my love of getting the behind the scenes stories of music. It's one of the main reasons why I love interviewing, highlighting, and collaborating with artists of all different degrees.
But Wait, What Did He Like?
This is what I find very interesting.
"Did he like a song of yours, Conor?"
No.
"Did he react to a video you posted?"
No.
"Well, what was it?"
He liked my Instagram story about Governor Kathy Hochul's approval of a $1 Billion Environmental and Construction Plan. I guess Daryl Hall is a big fan of the bill. Does anyone know if he has a house in Orange or Sullivan counties? I know Daryl's House Club is in Dutchess County. Maybe he is just happy that it will help people from out of town get to his venue easier. That, or he loves highway infrastructure. For whatever reason, he liked the article and my Instagram story. Now, if he would only answer my DM's.
8 Song References to the Hudson Valley by Famous Artists
Spanning several decades and various styles of music, here is a list of songs that make some reference to the Hudson Valley region.
Fantastic Local New York Artists You Need to Know
Today marks the beginning of my 6th month with the company. In honor, I want to highlight all the musicians that I've had the privilege to cover!
77 Rock Stars Whose Kids Are Also Musicians