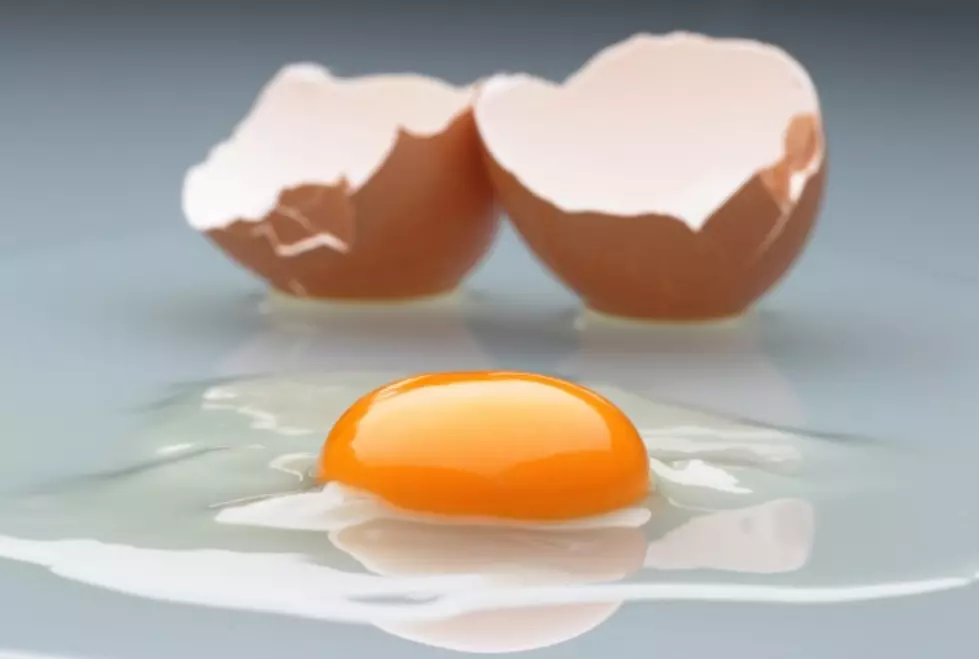 Someone Has Been Egging This Guy's House Every Week for a Year [AUDIO]
Andreas Rentz/Getty
A man and the local police are scrambling to figure out who would be doing this.It's one of those stories that's just so bizarre, you can't help but laugh as you simultaneously feel terrible for this 85-year-old man being pummeled by eggs on a daily basis.
The continuous onslaught of eggs has baffled police, neighbors and local government officials who have tried and failed to identify the source of the attacks that have ruined the man's home and kept his family on edge.

"The accuracy is phenomenal," Albert Clemens, Sr. said. "Because almost every time when it's nice weather and they launch five or six of these at a time, they almost invariably hit the front door."

The house has been pelted with eggs several times a week -- sometimes more than once a day -- for the past year. The attacks always happen after dark and last around 10 minutes each.
A hypothesis is that it could be due to his penchant for calling the police on his neighbors:
Both Clemens and detectives are at a dead end when it comes to suspects. Clemens had suspicions about a young man across the street who confronted him a couple years ago and asked him to stop calling police about suspicious activity in the neighborhood. Clemens said that he had started calling police more often as he noticed more crime -- mostly suspected drug activity.
Here he is to tell the story himself:
Welp, nothing to do now but make some puns about it: