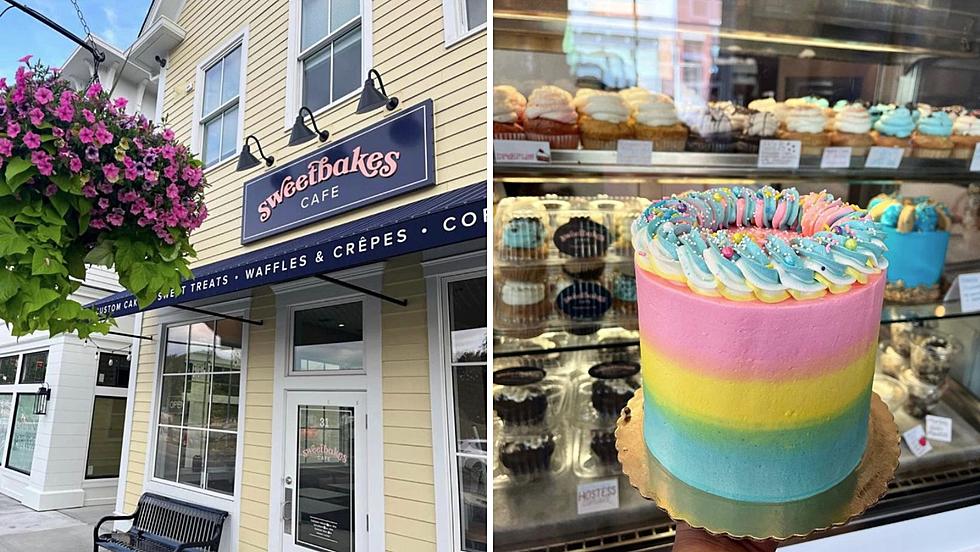 Popular Eastdale Village Bakery Closes Up Shop, But the Baking Continues
Sweetbakes Cafe, Instagram
One of the more popular bakeries/cafés in the Hudson Valley is closing its doors, but the baking will continue.
Sweetbakes Café Closes in Eastdale Village
Sweetbakes Cafe, which was originally located in a small storefront in Wappingers Falls, opened its beautiful Eastdale Village storefront back in December 2021. Since the Sweetbakes Eastdale Village opening, the bakery has been churning out sweet treats including cupcakes, cake pops, specialty waffles, cookies, and of course their amazing cake creations and more for everyone in the Hudson Valley.
Earlier this week, however, Sweetbakes shared that they will be closing the doors to the Eastdale Village cafe to put their energy into the art of baking and cakes. They write:
This new chapter allows us to pour all our energy into the one thing that started this business: my desire to express my creativity through baking and cake art.
The Sweetbakes team goes on to thank their customers for "the support you've shown us over the years, and we invite you to join us on this exciting journey."
Sweetbakes Closes But Continues their Baking Journey
What does Sweetbakes mean when they say exciting new journey? The doors may be closing but the baking will continue. On social media, Sweetbakes Cafe explains, "we're thrilled to announce that we'll be continuing our cake brand and servicing all of our clients throughout the Hudson Valley," adding:
 So, even though our doors may be closing here at Eastdale, our commitment to providing you with the best custom cakes & sweet treats for your special occasions continues.
The Sweetbakes staff goes on to thank the amazing community and the team at Eastdale Village for their support as well.

Looking for a cake for your next event? Check out Sweetbakes Cafe on social media or on their website.
18 Hudson Valley Bakeries With the BEST Black & White Cookies
From Kingston to Poughkeepsie, to Ellenville and Newburgh. We've got the B&W cookie map covered for you. Who's down for a Hudson Valley Black and White Cookie road-trip-taste-test?
The 10 Best Bakeries In and Around Orange County, NY
According to the friendly Yelp reviewers of the Hudson Valley, we have been able to pinpoint the best bakeries in Orange County, New York.
5 Poughkeepsie Bakeries that Take the Cake
5 of Poughkeepsie's Best Bakeries