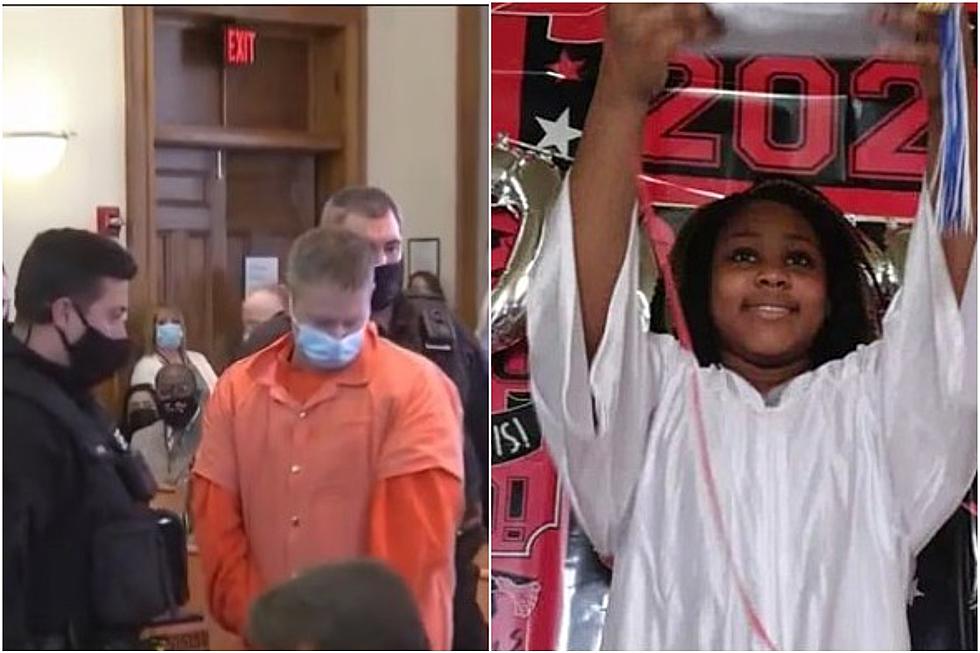 Update On New York State Cop Charged With Murder of Child In HV
GoFundme/NBC NY
Some are shocked after a ruling was made in the case involving a New York State trooper from the Hudson Valley accused of killing a New York City girl.
On Thursday, an Ulster County judge dismissed the murder charge against a New York State trooper.
Murder Charges Dropped In Fatal 1-87 Crash in Ulster County, New York
The judge tossed the murder charge against state trooper Christopher Baldner who was accused of killing an eleven-year-old Brooklyn girl during a high-speed chase involving her father in December 2020 on the New York State Thruway in the Hudson Valley.
"We commend the judge for his decision, as it is clear the charge was not applicable to this case. We will continue to respect the legal process and provide legal representation for Trooper Baldner, a right afforded to every American citizen," the New York State Troopers PBA said in a statement, according to the New York Daily News.
The judge ruled there wasn't enough evidence for the murder charge. However, other charges including manslaughter remain.
New York State Trooper Charged With Murder, Manslaughter
In November 2021, Baldner of Greene County was charged with second-degree murder, manslaughter and reckless endangerment.
Baldner, while on patrol along the New York State Thruway, is accused of using his police vehicle to ram a car occupied by four members of the Goods family which caused the car to flip over, resulting in the death of 11-year-old Monica Goods.
For all the news that the Hudson Valley is sharing make sure to follow Hudson Valley Post on Facebook, download the Hudson Valley Post Mobile App and sign up for the Hudson Valley Post Newsletter.
Goods, of Brooklyn, was not wearing a seatbelt and suffered fatal injuries, police say. She was pronounced deceased at the scene.
Brooklyn Girl Killed In Crash Near Kingston, New York
The fatal encounter happened in the area of mile marker 93.6 in Ulster County on the New York State Thruway. Monica's father, Tristan Goods, claims Baldner yelled at him for speeding, cursed at his wife and accused the family of hiding drugs in their car.
Tristian claims he kept his hands on the wheel at all times but when he asked to speak to a supervisor Baldner sprayed the car with pepper spray.
Goods then sped away. During the pursuit, Baldner twice rammed his police vehicle into the rear of the Goods car at speeds of 130 MPH, the indictment alleges. The Goods car flipped over several times after the second strike.
Trial Set For March, Could Be Delayed
Baldner's trial is scheduled to start in March but could be delayed due to an appeal.
10 Cheapest Places To Live In New York In 2021
Where are the 10 cheapest places to live in our state?
HomeSnacks
looked at the 167 largest cities in New York and ranked them based on several factors of "affordability."
Here were the 10 cheapest places to live in New York State for 2021:
Nearly 50 Children Have Recently Gone Missing From New York State
Close to 50 children from New York State and the Hudson Valley have recently gone missing. You can help a New York family get reunited with a missing loved one.
Resorts World Hudson Valley Opens Doors In Newburgh
The grand opening for Resorts World Hudson Valley, located in the Newburgh Mall on Rt. 300 in Newburgh, took place on Wednesday December 28th at 10:00am.
Did You Know? Over 100 Fun Facts About the Hudson Valley
Did you know that Lucille Ball made her stage debut in the Hudson Valley? How about Philadelphia Cream Cheese wasn't invented in Philadelphia, but in Orange County? Or that a mansion in Dutchess County inspired the expression "keeping up with the Joneses?" Find out about those and over 100 other fun facts about the Hudson Valley.
Gypsy Moth 'Accidentally' Released Causing 'Nightmares' in New York
After 10 to 15 years a gypsy moth that was once "accidentally" released has returned and is causing "nightmares" in New York.