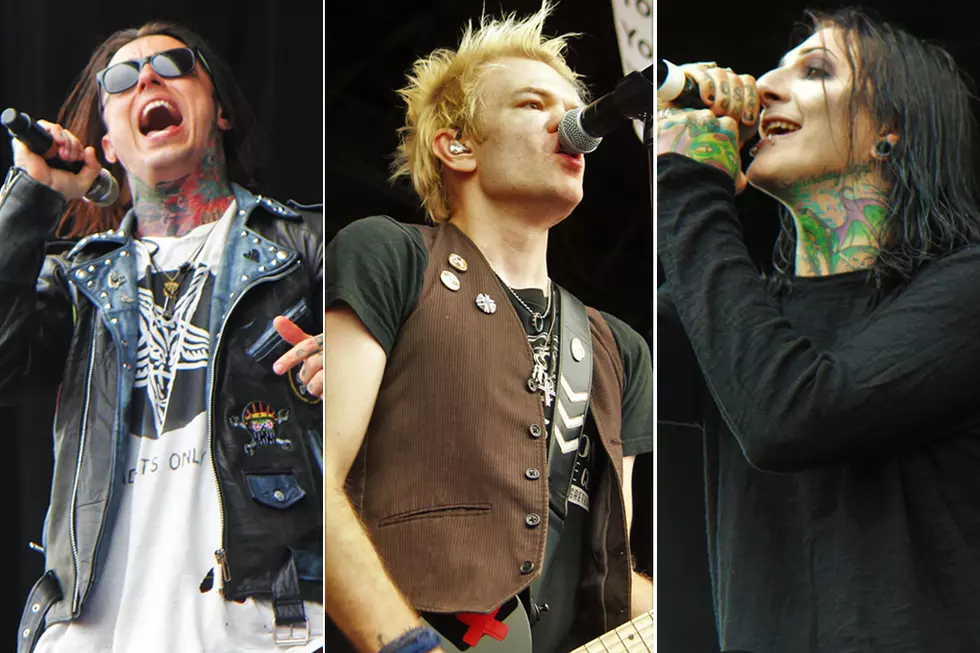 Warped Tour 2016 Hits Jones Beach: Sum 41, Falling In Reverse, Motionless In White + More
Liz Ramanand, Loudwire
Ah, Warped Tour, a day of music, sun, meet and greets, signings and so much more. Kids on the East Coast headed to Jones Beach in Long Island, N.Y., for Warped Tour's July 9 stop.
Things got started really early as Whitechapel obliterated the Monster Energy North Stage at 11:30 a.m. Heavy acts continued throughout the day as Motionless in White delivered a forceful performance as did The Color Morale. The Word Alive took hold of the crowd with their limitless dynamism but when Every Time I Die took the stage chaos ensued and fans loved every second of it.
On the Monster Energy South Stage, Vanna got the blood pumping before noon. Chelsea Grin also battered eardrums early on and completely annihilated as one of the most hard-hitting bands of the day. Hailing from Nagoya, Japan, Coldrain hit the stage for a set filled with vitality. Rock act From Ashes to New and Veil of Maya also performed as their heavy riffs echoed throughout Jones Beach.
With seven stages and well over 50 bands, fans moshed, sang and crowdsurfed their hearts out…all day. The Journeys Left Foot Stage included major acts such as Sum 41, who have made an energetic comeback. Speaking of energy, frontman Ronnie Radke and the rest of his gang in Falling in Reverse heated things up later that evening with a lively set of their own. Over on the Journeys Right Foot Stage, Tonight Alive stole the show and vocalist Jenna McDougall donned a stunningly short hairdo as her strength onstage was simply unstoppable. Sleeping With Sirens and Issues were also a couple of notable bands who played that stage.
Although the Poseidon Stage was one of the "smaller" stages, some of the acts had a huge presence. It kicked off with a lively performance from West Coast band Secrets, then the soulful rockers of Emarosa delivered one of the best sets of the day. Singer Bradley Scott Walden unleashed one of the most raw and engaging performances that is sure to keep fans coming back for more the next time Emarosa are in town. UK radio rock act Young Guns also took the stage later in the day as they continue to tour in support of their brand new album Echoes.
The Warped Tour kids will patiently wait for next year but this year's lineup will have them talking until then. Check out our photo gallery of some of the bands who performed in Long Island and go here for a list of remaining Warped Tour dates.