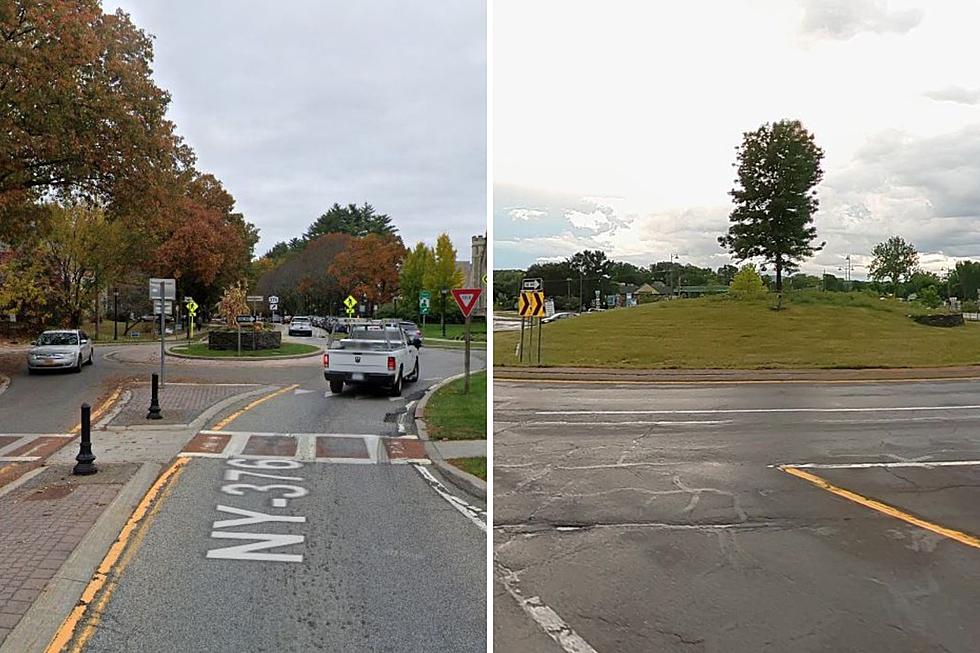 What Roads Need a Traffic Circle in the Hudson Valley
Canva / Google
So there is no denying that the Hudson Valley has a lot of traffic. Some days it can feel like you are the only person the road but other days you wonder how the roadways got so crowded. I know many people are blaming the traffic on everyone moving up during the pandemic but there are some road that were crowded long before 2020.
I will admit the last few time I traveled through Newburgh and Middletown it seemed that there was a lot more traffic on roads like 9W and 211. But again I think some of those places are always high volume traffic roads. One road I travel often that always seems to have traffic is 299 in New Paltz.
Traffic Circles Could Be the Answer to Hudson Valley Traffic Jams
It is an ongoing joke that you can always count on getting stuck in traffic in New Paltz. It is often just a long line of cars heading in both directions between 9W in Highland and the Thruway entrance and going through town is a whole other discussion.
I got to travel through New Paltz a few time this week because of the Ulster County Fair and I got to sit in traffic first hand. It actually gave me time to think about how between the crosswalks and the street light at the intersection of Route 208 and Route 299 / Main Street it is amazing traffic doesn't get more back up.
What was nice was seeing everyone being patient and doing the every other car thing at some of the intersections with out traffic signals. As I watch everyone crawl and share the road I started thinking maybe we just need traffic circles. Yes, traffic circles.
Where should Traffic Circle be Installed in Orange County New York
I can already hear you saying are you crazy but seriously I think they help keep traffic flowing. So where do I think we could use a few traffic circles?
Route 211 should have a big traffic circle or some say roundabout some where near Carpenter Avenue. Take out some of the lights and make the malls entrance a circle.
Where Should Traffic Circle Be Installed in Ulster County, New York
The intersection of Springtown Road and Route 299 in New Paltz would benefit from a roundabout to keep cars moving but we would have to figure out the light at Route 208 that would hold everyone up. Maybe a traffic circle there too.
And finally maybe on on 9W in Newburgh at the intersection just north of Route 84. If they can build one on Cape Cod where you get off the Sagamore Bridge then they can figure out any one of these three I have suggested.

LOOK: The longest highways in America