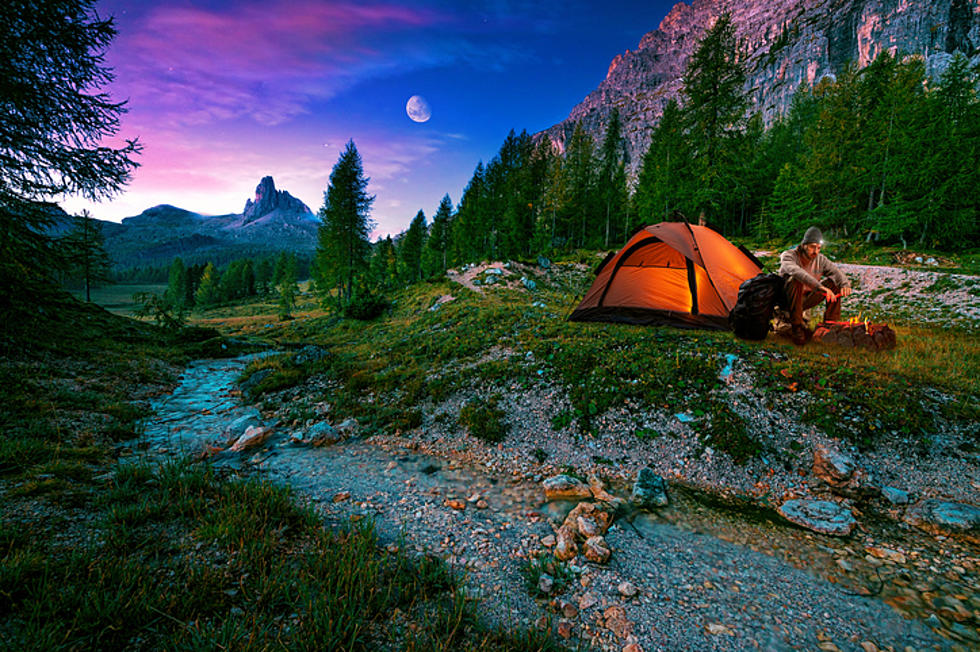 Win a New Camping Setup With Camp WRRV
Geribody
Make your own adult summer camp with WRRV.
Adult summer camp, a vacation, or an extensive backpacking trip all require one thing: gear. Whether you have gear in need of an upgrade or are starting from square one, gear is expensive! Tents, sleeping bags, and more can cost a ton of money and hold you back from your dream adventure. That's why WRRV is here to help.
This month, we want you to come along to Camp WRRV! We're hooking up one lucky camper with a new camping gear setup. Tent, two sleeping bags, and more are all included. It's all thanks to Dutchess Beer and Michelob Ultra Organic Seltzer. To win, all you have to do is send us your camping pics through the WRRV App. Do that and you're instantly in the running to win some amazing new gear.
If you don't have the WRRV App already, just download it for free now. You can get it from the Apple App or Google Play store. Once you download it go to the menu using the three horizontal line icon, then click "Submit Media". Fill out your full name, email, phone number, and describe your picture. Tell us all about your adventure! Where you are, if it was a special day, any crazy stories, and all details are welcome. Don't worry, you don't have to send camping pictures exclusively from the Hudson Valley, they can be from anywhere. Then, just select your picture and submit it. It's seriously that easy. You have until July 30, 2021, to submit.
TL;DR send us your camping pics through the WRRV App to win a whole new camping set up including a tent, two sleeping bags and more.
WRRV Hikers: See How You Hike the Hudson
If you sent in your best Hudson Valley hiking pictures to win a $400 gift card to the outdoor outfitter of your choice, you can see the pics right here.
43 Stunning Photos Show Once in a 'Lifetime' Hudson Valley Sunrise
The Hudson Valley experienced a once in a "lifetime" sunrise. This historic sunrise had occurred just twice in the past 150 years. Check out these must-see photos: