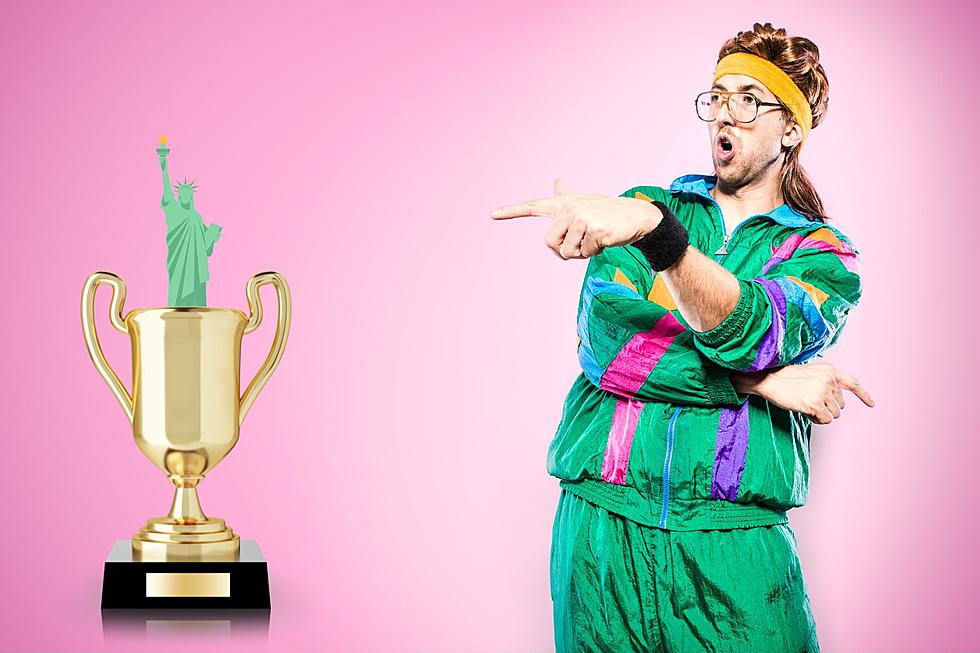 Party In NY: Hudson Valley is Home to One of the Best Kids Mullets in America
canva
It's not easy being awesome from top to bottom, front to back, but here in New York it seems like we're doing a pretty great job...especially in the hair category!
A recent contest found that New York is home to two of the best bullets in America, and better yet, the Hudson Valley happens to be home to one of the two.
Mullet Over - Mullet Champ U.S. Contest
Imagine if part of your job responsibilities were to celebrate 'the bold and outrageous hairstyle that is the mullet,' organizing the annual mullet champion contest. You'd be in charge of traveling the country looking for the 'wildest mullets out there' and some might even say that your job is a cut above the rest....
This year, a couple of New Yorkers are representing our state as top contenders in the the Kids Mullet Champ category, making it to the final round from hundreds of entries.
Wednesday the final winners in the Mullet Champ contest will be announced, but it's also important to remember that these kids are not just growing their glorious locks out for fame, but to raise money for a great cause as well, with each contestant raising money for Jared Allen's Homes For Wounded Warriors.
Hudson, NY Home to Top Contender For Kids Mullet Champ
"Baby Joe Dirt," better known to his family as Greyson Woods of North Tonawanda, NY (Niagra County) received a ton of votes to move him into a finalist position. You can check out his majestic look here.
Nothing against Baby Joe Dirt, but I think we need to focus on our local business-in-the-front hero Louis Scoffier of Hudson, who is also a finalist. Also known as 'The Mullet,' according to his family, 'the epic hairdo was part of an evolution of great hairstyles that started with a bowl cut and a shag.'
They went on....
Forged from the baby blonds still highlighting the bottom years of growth, The Mullet has truly achieved mullet perfection. Cars come screeching to a halt when they see it, people faint in the streets.
I say we get The Mullet to do a tour of the Hudson Valley so we can get a first-hand look at his locks, what do you think?
Check Out This "Mullet" House
We all know what a Mullet haircut is...business in the front and party in the back. Just think Billy Ray Cyrus. Now you can have a "Mullet" house...business on the street front and party in the backyard.
7 Best Hudson Valley Hometown Bars As Rated By Listeners