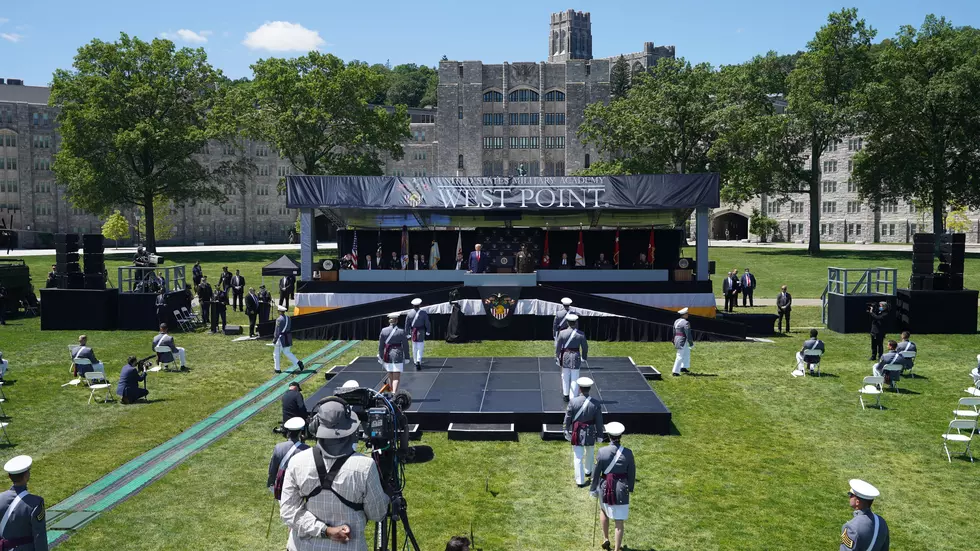 21 Photos Direct From The 2020 West Point Graduation
Photo Credit Scott Snell/SDS Imagery
More than 1,100 West Point cadets became graduates Saturday at the 2020 graduation ceremony at the US Military Academy at West Point. The socially distant ceremony differed from previous years as it was closed to family and friends but available to stream online.
President Trump flew in to address the graduates after announcing the on-campus graduation in April. Seats were set up to be eight feet apart from one another and masks were worn until graduates got to their seats as you see in the photos below.
DID YOU KNOW: General George Washington considered West Point to be the most important strategic position in America.

Enter your number to get our free mobile app
Read more:
New Rules For NY Bars, Restaurants Tops This Week's Hudson Valley News