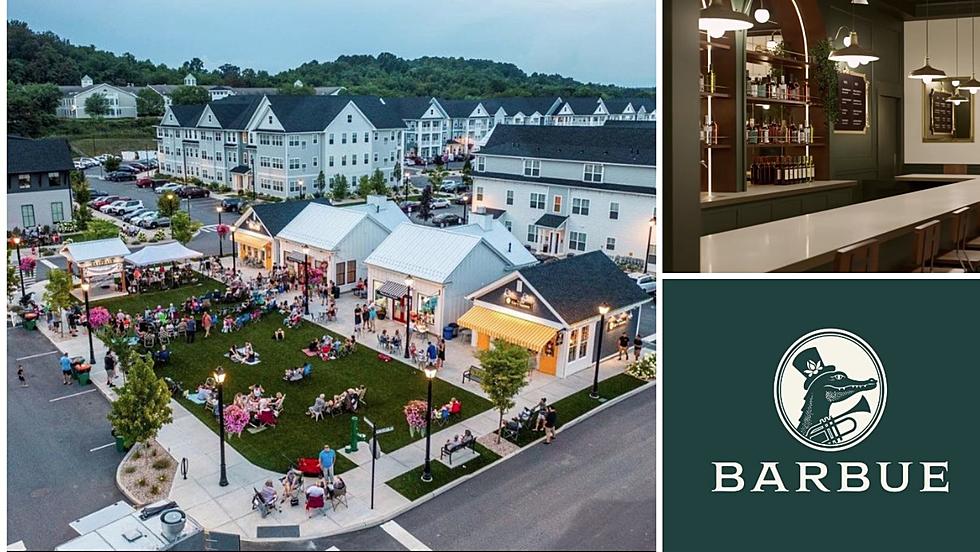 A Taste of New Orleans Lands at Eastdale Village in Poughkeepsie in 2024
Eastdale Village, Instagram
Folks in Poughkeepsie will be saying "Who dat?" in 2024 when a new restaurant makes its way into Eastdale Village.
It feels like every month we're hearing of new businesses opening up in the ever-growing Eastdale Village in Poughkeepsie. Just last month a new pet store and grooming location opened their doors.
Plus back in April, they announced the addition of Buns Burgers and Doughnut Dolly. Needless to say, Eastdale Village is quickly becoming a hot spot for foodies across the Hudson Valley.
Eastdale is continuing to grow with the addition of a new New Orleans-style restaurant. On Facebook and Instagram Eastdale shared the news that Barbue will be calling the Poughkeepsie village home in 2024.
So what is Barbue? On Instagram Eastdale explains:
Barbue, meaning catfish in Cajun French is a New Orleans-inspired bar and restaurant serving up cajun inspired fare, signature cocktails and a refined selection of fresh oysters. Barbue brings the bright, bold flavors and energy of New Orleans to upstate New York with a welcoming wit and charm.
Additionally, Barbue will be owned an operated by the same team behind Buns Burgers. There's no exact date yet on when Barbue will open its doors, but it will be conveniently located on Eastdale Avenue N right next to Buns.
Keep an eye out for Barbue (and Buns Burgers) as it is set to open in 2024.
Also, be looking for Tomo Asian Fusion and Doughnut Dolly which look like they're inching closer and closer to their opening dates in 2023.
Do you have a favorite Eastdale Village business?
Chow Down at One of these 19 Popular Hudson Valley Diners
Looking for some comfort food? Maybe you need to cure a hangover? Those questions can all be answered at one of these 19 diners in the Hudson Valley. Do you have a favorite?
A Peek Inside Poughkeepsie's Eastdale Village Town Center
Great Things Are Happening at Eastdale Village in Poughkeepsie
21 Places You Might Run into a Celebrity in The Hudson Valley
Hollywood on The Hudson is real! It seems like there's a new celebrity sighting in the Hudson Valley. Here are a few of the hot spots that you may run into a celeb while walking around town.