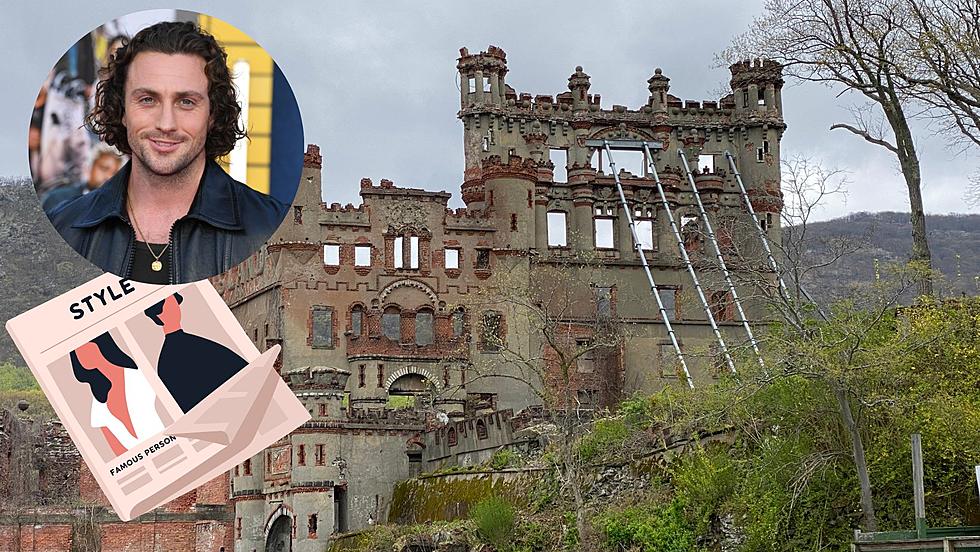 Famous Dutchess County Island Lands Cover of Mainstream Publication
Getty Images/ Canva/JBuono
One of the most noticeable landmarks in the Hudson Valley landed a pretty big spread in a famous publication.
If you live in the Hudson Valley and find yourself exploring southern Dutchess County, the likelihood is you have stumbled upon Bannerman Island. Whether you were hiking the Hudson Highlands or kayaking across the Hudson you've caught a glimpse of the island and Bannerman Castle.
Pollepel Island, better known as Bannerman, is a 6.5-acre "uninhabited island" that is home to the abandoned military surplus warehouse known as Bannerman Castle.
From May until October, Bannerman is open for tours whether it be walking or kayaking around, allowing visitors to learn the history of the island and the Bannerman family. You can also take photos of the gorgeous property and the Hudson River from every direction.
It looks like one major publication found out about the not-so-hidden gem of the Hudson Valley and took advantage of it.
Major Publication Uses Bannerman Island as Cover Shoot Backdrop
Bannerman Island is the star of the September 2023 issue of Esquire Magazine. Okay, so its not the actual star but it serves as a gorgeous backdrop to actor Aaron Taylor-Johnson.
In the photoshoot, captured by photographer Norman Jean Roy, you can see Taylor-Johnson galavanting around the castle and at one point using a Bannerman Castle ruin for balance to pull of an interesting gymnastic move, which I'm sure has probably never been done at Bannerman.
Take a look:
You may recognize Taylor-Johnson from his latest film Bullet Train starring alongside Brad Pitt. If you're a Marvel movie fan, then you know Taylor-Johnson will be playing the next big villain Sergei Kravinoff, aka Kraven in Kraven the Hunter which will be out in theaters in October.
Tour Bannerman Island This Year in the Hudson Valley
From May until October, Bannerman Island will host tours and fun events giving Hudson Valley residents and those visiting an experience of a lifetime.
Your Ghost Guide to The 50 Most Haunted Places in New York State
Scenes From Pollepel Island & Bannerman Castle