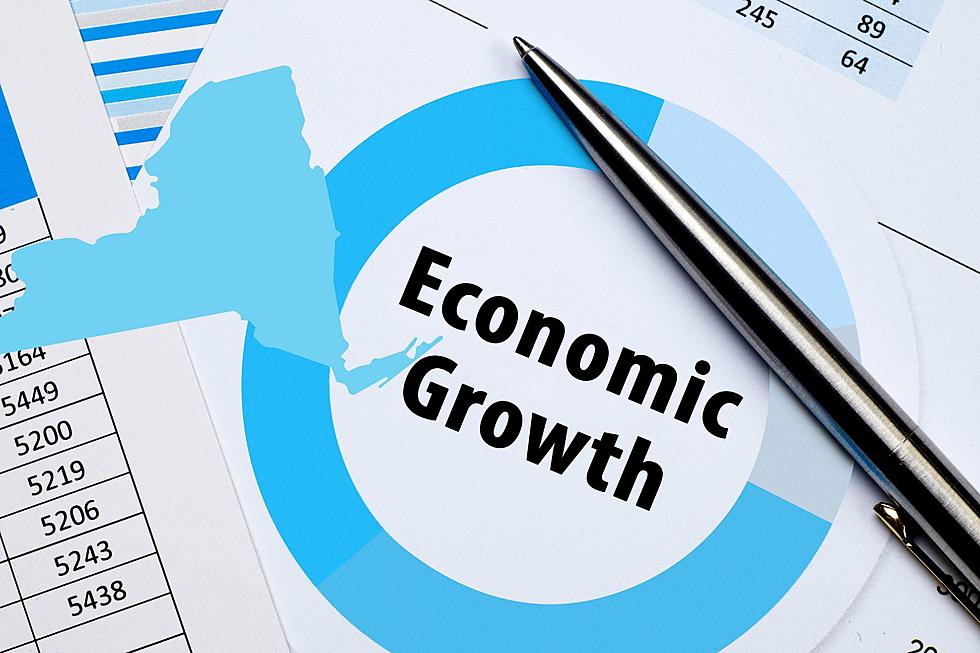 Next Generation Technology Business Brings Workforce Development to Hudson Valley
canva
Two 'World-Class AMD Design Centers' have been announced in New York State, one of which will be housed here in the Hudson Valley, and will create more than 150 job opportunities across the state.
Major Investment & Workforce Development Opportunity in Hudson Valley
A high performance semiconductor company based out of California called AMD will soon be able to call the Hudson Valley home, with one of two brand new locations secured in the area.

By 2025, the two locations will create 165 new jobs in New York State. Empire State Development has committed to a $3.3 million initial investment in performance-based Excelsior Tax Credits in exchange for the statewide tax creation commitments. They are able to assist the project up to $5 million.
Empire State Development is New York's chief economic development agency.
Governor Hochul Announces AMD Next Generation Technology Hudson Valley Locations
Governor Hochul announced on Tuesday August 8th that AMD has chosen to grow their next generation technology business in New York State, 'with state-of-the-art research and design facilities in spaces at the Linden Oaks Office Park in Monroe County, and at the Westgate Business Park in the Village of Fishkill in Dutchess County.'
Earlier this year, Governor Hochul discussed that growing the semiconductor industry in the state is a top priority, even establishing GO SEMI: the Governor's Office of Semiconductor Expansion, Management, and Integration.
Hochul spoke highly of the company's investment in the Hudson Valley, supporting the fact that these two projects will further advance NY's reputation as the national hub for high-technology research, development, design and manufacturing.
It is through incredible projects like this that we are further demonstrating New York's continued commitment to fostering the growth of innovative semiconductor businesses. 
AMD To Open Fishkill, NY Facility
AMD was founded back in 1969, and according to a press release from the governor's office, 'drives innovation in high-performance and adaptive computing technologies that help to enable the future and push the boundaries of what is possible.' Many of the services and produced used in cloud computing, healthcare, aerospace, PC and gaming, among others, utilize processors made by AMD.
In a statement from District 105 Assemblymember Anil Beephan, Jr. 
Congratulations to AMD and the Fishkill community for being chosen as one of the locations for AMD's state-of-the-art research and design facilities. This investment by AMD not only brings cutting-edge technology to our district but also promises the creation of new jobs. The establishment of these world-class centers in our district is a testament to the potential and opportunities that exist within our community. Together, we will revitalize and grow our local economy, positioning the Hudson Valley as a hub for innovation and advancement. Let's embrace this exciting development and continue working towards a prosperous future.
6 Of The Most Unique Job Opportunities In The Hudson Valley This Season
Along with the start of new beginnings in our area, local businesses are also seeking changes.
There are Hudson Valley businesses that are seeking employees to fill job opportunities throughout different counties. These jobs may interest those who are seeking something different, fun and possibly something they have never tried before.
Looking to make some extra cash this spring and have fun? Look no further.
Here Are The 6 Most Unique Job Opportunities In The Hudson Valley This Season
Your Ultimate Guide to 25 Thrilling Family Activities in the Hudson Valley
We have found all sorts of locations in Hudson Valley that families can pick from to have an entertaining time together during their activities there.
These are the 25 thrilling family activities that Hudson Valley has for anyone who wants to go!