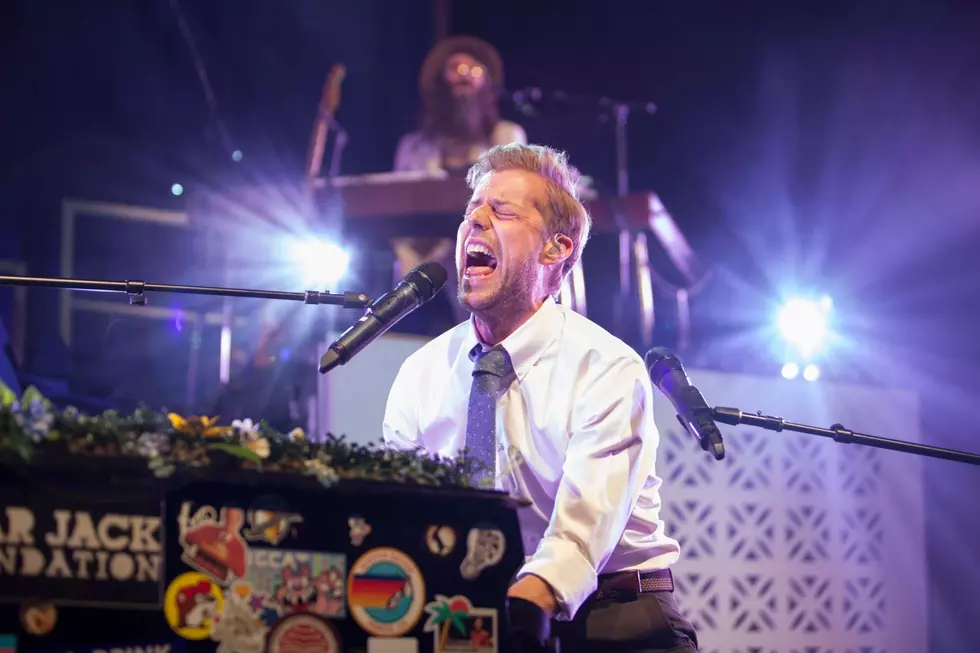 Details for WRRV Sessions with Andrew McMahon in the Wilderness
Ryan Bakerink/Getty Images
November is right around the corner, and we're welcoming it in a big way... with a Friday edition of WRRV Session at Newburgh Brewing Company with none other than Andrew McMahon in the Wilderness! Here are the details of the show and how you can see him front row VIP-style.
WRRV Sessions at Newburgh Brewing Company
We've had some amazing guests in 2022 so far for WRRV Sessions. From Two Feet and The Regrettes earlier in the year to the more recent shows by Wilderado and Cafune, WRRV Sessions has lived up to the reputation of the best free and live alternative music in the Hudson Valley. That's why we're so excited to keep the tradition going in November.

Andrew McMahon in the Wilderness for WRRV Sessions
On Friday, November 4th at Newburgh Brewing Company, WRRV is proud to welcome one of our favorite acts: Andrew McMahon in the Wilderness. You've heard Andrew McMahon on WRRV as part of Something Corporate as well as Andrew McMahon in the Wilderness, and he's been part of past WRRV Sessions, Boo Ball, and even a private in-studio performance. Here's how you can see him from guaranteed front-row seats, plus have your first round of beer on us.

Enter to Win a VIP Experience with Andrew McMahon
Enter below for your shot to win the WRRV Sessions VIP Experience, which include the above-mentioned front-row seating plus a gift card to Newburgh Brewing Company to take care of your first round of drinks and their delicious food.
Check out photos from our last WRRV Sessions show with Cafune here, and keep scrolling to check out other epic performances from Welshly Arms and The Regrettes.
WRRV Sessions with the Regrettes
The Regrettes stopped by Newburgh Brewing Company for an intimate acoustic set
Welshly Arms at WRRV Sessions
Welshly Arms put on an amazing performance for WRRV Sessions at Newburgh Brewing Company on Cinco de Mayo.
Thank you to Healy Brothers, Devitt's Nursery and Supply, Ballentine Communication, and photographer Chuck Merrihew!