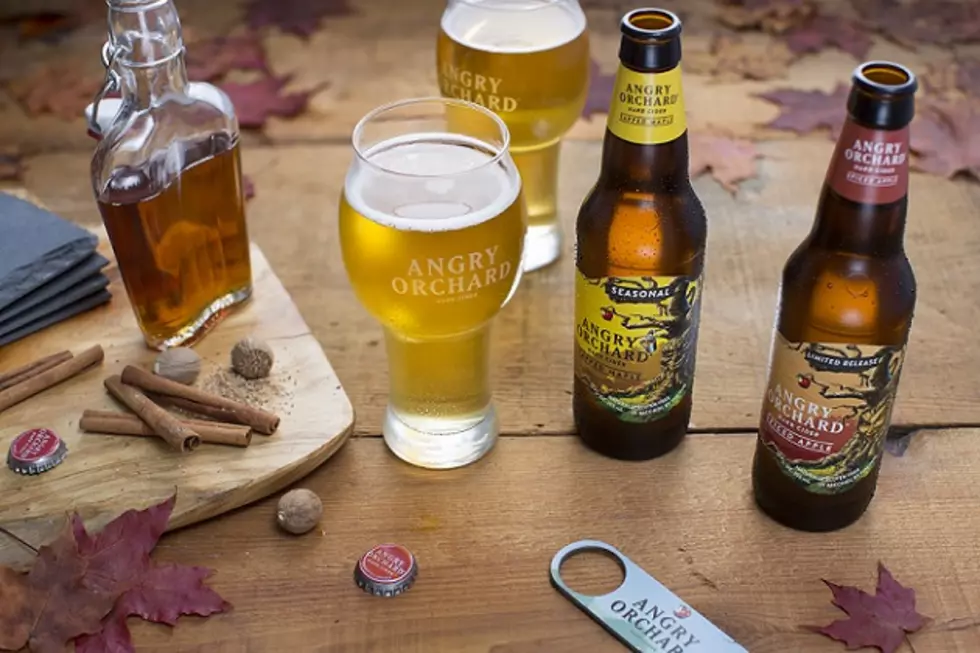 Angry Orchard Releasing New Locally Made Hard Cider
photo supplied by Angry Orchard, used with permission
Angry Orchard has announced a new limited produced locally in Walden at the Angry Orchard Cider House. The new cider is called Tapped Maple.
Cider maker Ryan Burk and his team, combined a dry cider with the natural sweetness of the maple syrup. For those who think that this cider might be too sweet because of the syrup, you are encouraged to try it and decide for yourself.
The new Tapped Maple is available for a limited time in 6-packs and the Winter Orchard Sample Variety Pack, through April 2017. Trying to find Angry Orchard Cider, Click Here.
Tapped Maple (5.0% ABV): Made from apples high in acidity, the dry cider base is then backsweetened – a common cider making technique that occurs after fermentation – with maple syrup to achieve balance between contrasting flavors. This cider is made from a blend of culinary apple varieties from the renowned Pacific Northwest region including Braeburn, Fuji, Granny Smith, Gala and Pink Lady apples. Tapped Maple offers a flavorful contrast to dishes like southern fried chicken or pork tacos, but also pairs well with classic hearty desserts like bread pudding.
Also recently released is the Angry Orchard Spiced Apple, which is available only in the Winter Orchard Sampler Variety Pack through April 2017. The Spiced Apple pays tribute to traditional American ciders with lively spices.
Can't wait to try this with a pulled pork sandwich or some spicy Asian food.
---