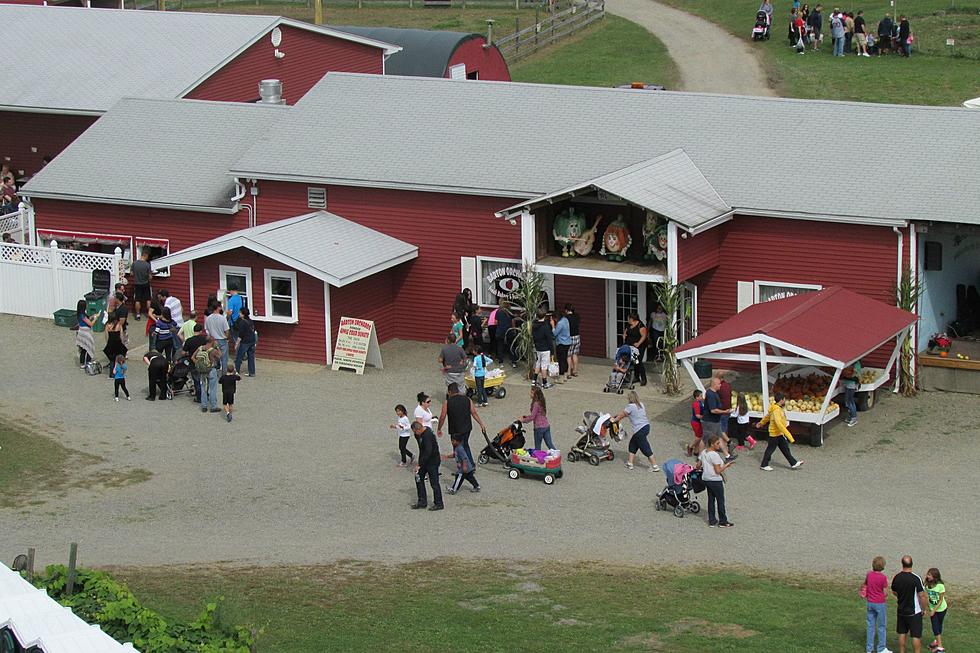 Barton Orchards: Rising From the Ashes
Barton Orchards Facebook
The popular Hudson Valley spot recently announced their rebuilding project has begun after last year's fire.
Barton Orchards is a family-owned 175-acre apple orchard and vegetable farm that has been owned by the Barton family for over 40 years, currently owned and operated by Peter Barton. Barton Orchards was founded as a wholesale apple farm in the late seventies by Bruce and Rose Barton. Its first couple of years of operations and sales came from the Apple Core farm stand. By the early nineties, Barton Orchards opened to the public and became one of the first pick-your-own apple orchards in the Tri-State area.
2022 Fire at Barton Orchards
Last year, Barton Orchards was engulfed in flames after a propane tank explosion occurred on the grounds. Although there was extensive damage, with multiple buildings being destroyed, miraculously no person or animal was injured. Barton Orchards also forged on, seemingly not missing a beat, keeping the property open after the devastating fire so families could still enjoy apple and vegetable picking, along with the taproom.
Rebuilding Project Finally Underway at Barton Orchards
Barton Orchards took to social media to announce that the rebuilding process from last year's fire was underway and that they hope to complete their first project by the end of July.
"We're excited to announce that we're rebuilding after the fire last year, and expect our first project to be completed by the end of July when we open for the season 7/29. Stay tuned for details…it's going to be beautiful!" #bartonstrong#dutchesscounty#bartonorchards#dutchesstourism#startingover

-Barton Orchards

Barton Orchards was open on June 3 for the Ciders, Seltzers & Sours Festival and on June 24 for the Hudson Valley Food Truck Festival. Their regular season kicks off July 29 through Nov. 4 open daily with festivals occurring most weekends. Check out the Barton Orchards website for upcoming events.
25 Places You Should Visit In Dutchess County
We've put together a list of 25 must-dos in Dutchess County. Make sure you check them out!