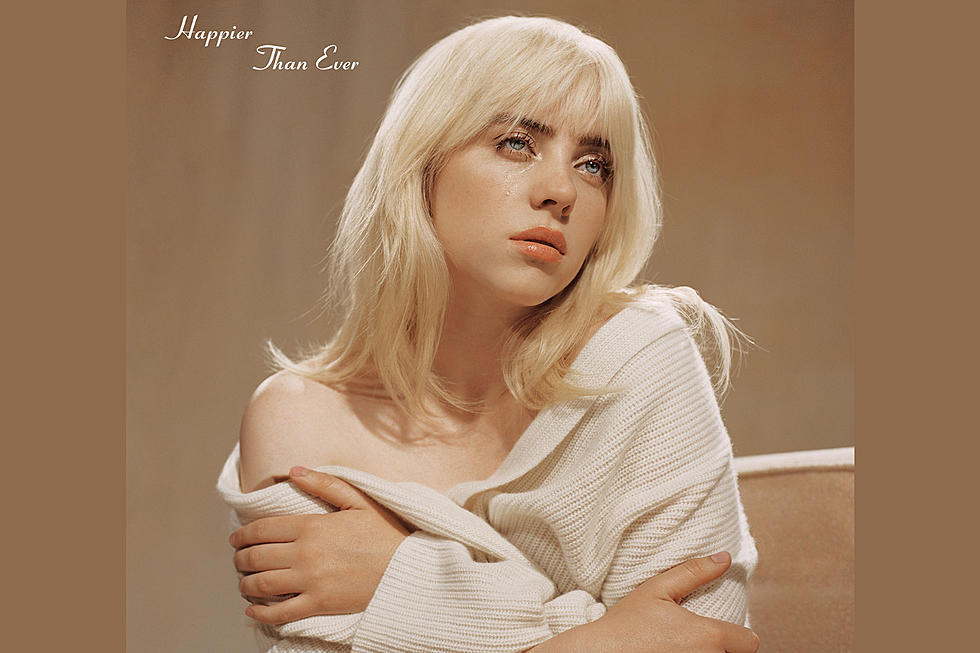 Billie Eilish Announces New Album
Interscope Records
After some guessing, it has been confirmed.
If you were waiting for confirmation you finally have it. Billie Eilish has officially announced she will be releasing new music. But not just new music, a new ALBUM. On Tuesday, April 27, 2021, Billie posted on social media that she will be releasing her new album called Happier Than Ever on July 30, 2021. With the album announcement, she also announced the artwork, tracklist, and a new single. The new song will be out on Thursday, April 29, 2021, at 9 a.m. PT. The album is currently available for pre-order.
On Monday, April 26, 2021, Billie led people to people that she was teasing new music. This came after she posted a short video of her sitting in a tan chair in a beige room. She simply turned around in the chair and didn't say anything but had the caption "Happier Than Ever". Speculation of new music first came when Billie Eilish debuted a brand new hairstyle. She went from neon green roots with long black hair to a short platinum blonde shaggy cut. She even went as far as admitting that she had been wearing a wig for a length of time.
The last new music we got from Billie Eilish was her duet in January with Rosalia, a major Spanish singer-songwriter. Before that, she released "Therefore I Am" which shot straight to the top of the charts. She teased "Therefore I Am" in November before it was released. Make sure to check the WRRV App for any updates about Billie Eilish.
LOOK: The most famous actress born the same year as you
Many of the actresses in this story not only made a name for themselves through their collection of iconic performances, but also through the selfless, philanthropic nature with which many of them approached their stardom. In an age of flipping the script on societal norms, many of these actresses are using their voices and platforms to be advocates for those who are otherwise unheard.