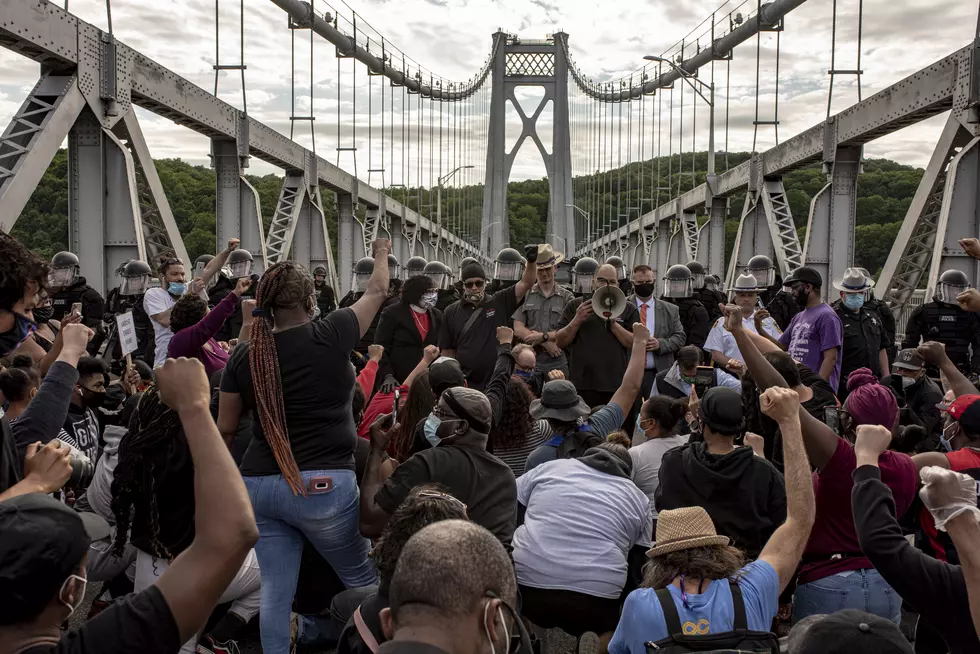 List of Black Lives Matter Protests Planned in the Hudson Valley
Credit: Tyler J. Blodgett
If you are looking to participate in a protest to support black lives and an end to police brutality, here are some that are going on in our community.
There have been a lot of protests going on in the Hudson Valley to support Black Lives Matter and to call for an end to police brutality. The surge in protests has come after the death of George Floyd, a black man who was killed after a police officer suffocated him by having his knee on his neck for over eight minutes.
There are plenty of ways to support the cause. You can donate to a local bail fund to help protesters arrested while protesting. You can support black businesses. You can educate friends and family. And you can also participate in a protest. If you choose to participate in a protest, wear a mask, stay hydrated, try to socially distance, and stay safe.
Here's a list of protests planned in the Hudson Valley this week. If I missed any please let me know by emailing me at taylor@wrrv.com and I will get them on this list.
Black Lives Matter Roadside Peaceful Protest
Start on Haviland Road near Dunkin' Donuts, end near On A Roll Deli on Route 9W
Black Lives Matter: March Against Police Brutality

Enter your number to get our free mobile app
Read more:
New Rules For New York Hair Salons Tops This Week's Hudson Valley News