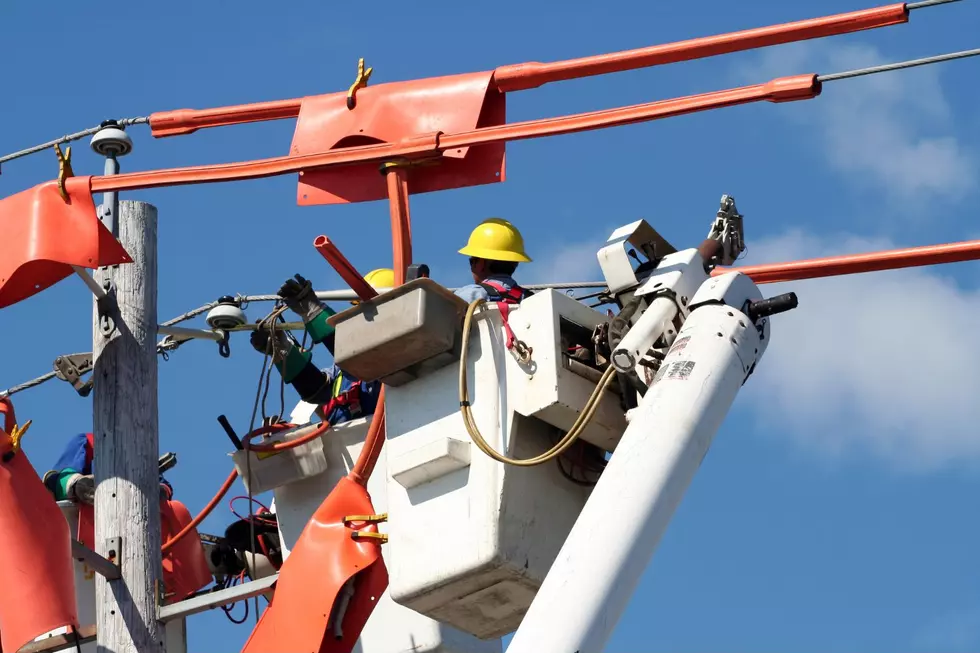 Still Without Power? Central Hudson Releases Statement After Sunday's Storm
Canva, kozmoat98 from Getty Images
I don't know about anyone else, but Sunday's storm felt like it came out of nowhere! I was picking up food when I got the weather alert come through. By the time I got home, the winds were howling! As I'm walking in my front door, I hear a crack come from the back of the house. I go over to investigate, and a small tree fell right by our house. Thank God it didn't hit the house, but it was scary nonetheless. Fortunately one thing that did not happen was that we did not lose power; however, it sounds like I'm one of the few.
As of 8:30am this morning, Central Hudson issued a statement that approximately 1,400 customers are still without power. Majority of these cases are located in Ulster County, specifically Wawarsing, Esopus, Marbletown, and Ellenville. This is actually a small percentage remaining to receive power. Since Sunday's storm, more than 38,000 homes and businesses that were impacted have had service restored.
The Vice President of Electric Engineering and Operations at Central Hudson, Ryan Hawthorne, stated, "Our field force of 680 line and tree clearance workers made tremendous progress restoring power to customers throughout the day on Monday and into the night. We know how important electric service is to our customers and we appreciate their patience as work to make this final push to complete repairs by Tuesday afternoon."
Customers can stay informed of the storm and restorations by texting REG to 236483, or visit CentralHudson.com/Alerts.
UPDATED! Capital Region Gas Stations with Prices Under $4.00
As of Tuesday July 26th there are only a few Capital Region gas stations with prices under $4.00 but a few are getting close. Here they are.
Poughkeepsie Man Stuck with $18k Electric Bill For His Apartment
One Poughkeepsie, New York man is understandably upset after reportedly having almost $20,000 automatically deducted from his bank account. Here is the bill. What would do if you got this in the mail?
Stunning Photos Of Powerful Northern Lights In The Adirondacks
A solar storm hit Earth and brought with it a spectacular light show visible as far south as New York. In the Adirondacks, one photographer captured all of the magic.
Meet Patrick Bly. He's the man responsible for these amazing photos of the Northern Lights in the Adirondacks.