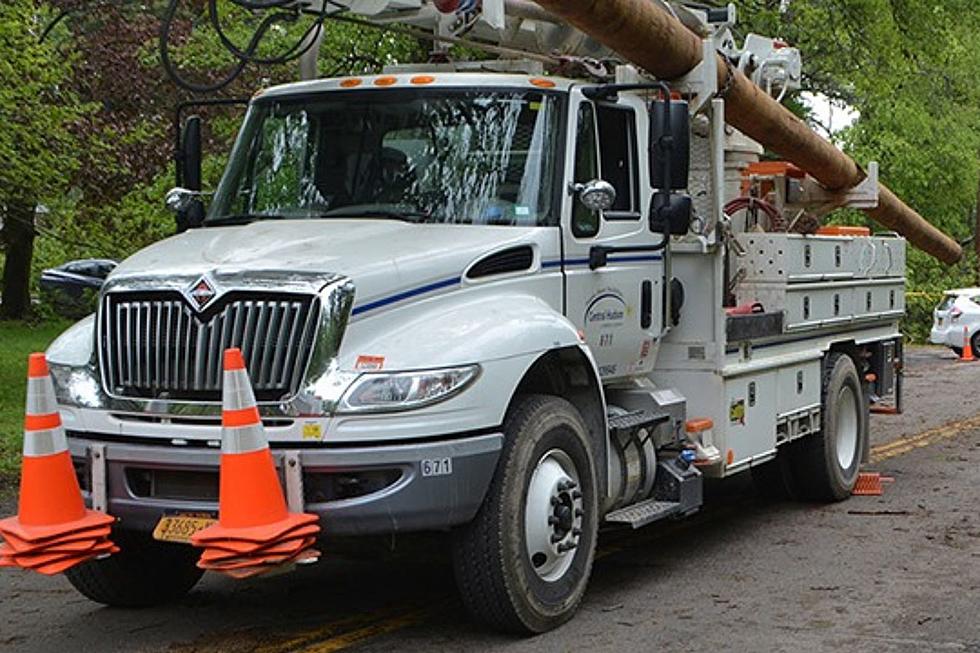 Central Hudson 'Shocks' A Wappingers Falls Customer in Timely Fashion
Central Hudson/Facebook
A company that has been in the news for all the wrong reasons recently made the news again.
Most Hudson Valley residents are well aware of which company provides electricity to their house or apartment. Most of the area is covered by either Orange and Rockland Utilities, Inc. or Central Hudson, and if your service comes from the latter, you have heard its name in the news and on social media for all the wrong reasons. That's why when what happened to me over the weekend happened, I knew I had to share it with you because not all is bad at Central Hudson.
Calling Central Hudson
If you have ever had to place a call to the customer service center at Central Hudson to speak to someone about your bill or to report a problem with your service, most will say that they didn't have a good experience. The list of "bad" things that some have experienced includes many things including long wait times, and no answers to questions, those are just a few reasons but what about when a customer gets AMAZING service?
Complaints are Everywhere
I'm not sure why, but when some people get bad service they scream it from the rooftops but we NEVER hear anything about service when a customer gets incredible service, right? It seems like many are more interested in complaining than praising. Honestly, I'm guilty of doing the same thing a few times but after the service I received over the weekend from Central Hudson, I felt I needed to share.
Central Hudson Responds
Here's what happened! Over the weekend I was at my girlfriend's house in Wappingers Falls when I noticed that one of the wires coming off the telephone pole was hanging really low off the side of her house. After I pointed it out to her she decided to call Central Hudson to see if she could make an appointment for them to come by and look at it to make sure it was safe. This was Saturday around 5:30 p.m. so we both assumed that after she made the call they would be over the earliest next week. NOPE!! A Central Hudson truck pulled up to her house 27 minutes after she placed the call. 27 MINUTES!!
Thank You Central Hudson!
When the truck pulled up the driver (William) got out and walked over to where the wire was hanging and he told me that the wire was a cable or phone wire and not theirs so we should call them to have them take a look. After he explained I told him how appreciative I was that he came so quickly and went on to say that he probably doesn't receive a lot of "thanks" when he arrives at someone's house so "THANK YOU!!!" He said thank you and hopped back in his truck and left.
Great customer service is something I think I'm going to share more and more moving forward because it really does deserve to be shared. If you have a good customer service story to share send it to me at CJ@HUDSONVALLEYCOUNTRY.COM
9 Things to have in Your Car for Spring
Winter is over. It is time to replace all that winter weather gear stashed in your car with things you are going to want to have handy now the the weather is warmer.
Five Posters Every Guy Had in their Room in the 80's
Five of the most popular posters from the 80's.