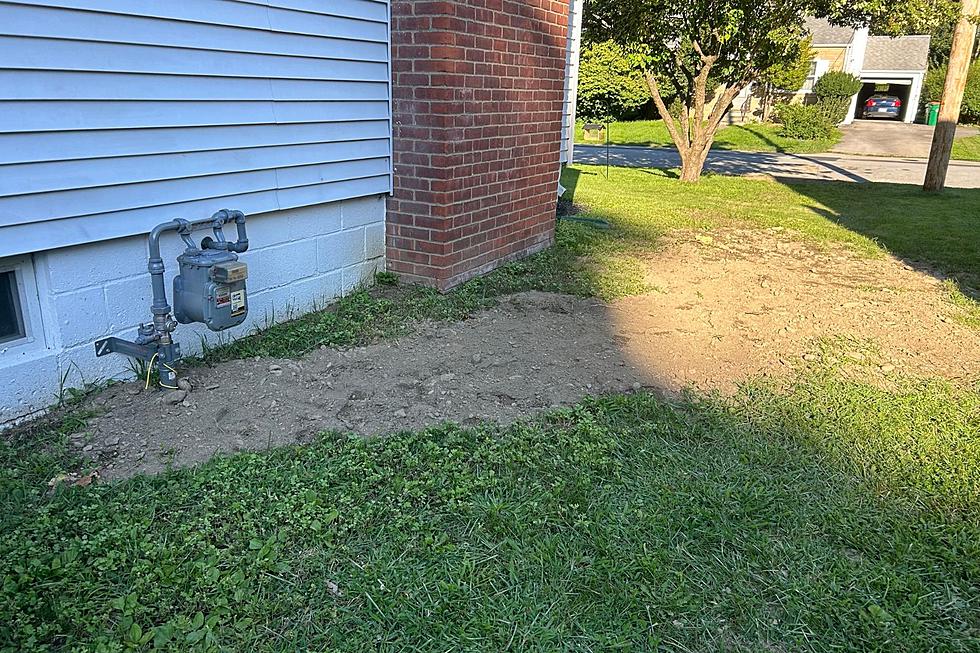 Gas Company Tore Up my Lawn in Poughkeepsie Leaving A 'Hot-Mess'
CJ
Have you ever had a company come to do work near your house only to leave behind a "mini disaster?"
If you live in a house that has natural gas lines running from the road into your house and you live in the Poughkeepsie, New York area of Dutchess County be aware that what happened to me might be coming your way.
New Home Owner in Poughkeepsie
Let me start by saying that I hope it doesn't happen to you the way it did to me....LOL! I recently bought a new house in Poughkeepsie and as I slowly start to move my stuff from my apartment into the new house, I'm dealing with all of those things that happen when you buy something "new to you". If you ever bought an older house you know exactly what I'm talking about. After you close on the house you start to find all the "little things" that the previous owners didn't disclose before you bought it.

I understand that "little things" happen when you start moving in, pipe leaks, certain outlets don't work, water heater leaks, and things like that, (Yes all of those happened so far...LOL!) But what happened after the gas company replaced the gas lines to the house is what has me frustrated.
Poughkeepsie Lawn Mangled
The street that I will soon call home is one of the many streets in Dutchess County that has been selected to have new gas lines put in. I had no idea that it was scheduled to happen until 2 weeks ago when the company hired by Central Hudson started tearing up the street. The work started at the top of the street so I wasn't sure if they would be doing anything down where my house was, so I asked one of the guys working one day and he told me that almost every house on the street was getting new gas lines eventually.
Eventually came to my house about a week later when they tore up the yard to lay the new lines. I DO understand they have to do a job and all but the lawn was in such good shape before the digging and now all I'm staring at is this....
I Can't Grow Grass!
After the guys working finished putting everything in the ground they explained to me that after they were done with the rest of the street they would be back to lay some hay and seed down to try and regrow the grass in the area they tore up. They were really nice about it but UGH!! I've never had any success with growing grass, so in my head, I will never have grass in these areas again!!
Has anything like this ever happened at your house? Did the grass grow back...LOL?
The 7 Biggest Eyesores You'll Find on Upstate New York Lawns
Not everyone can afford a professional landscaper, but that doesn't mean you can't take pride in where you live.
New York's New License Plates
New York's newest custom license plates celebrate various regions of New York.