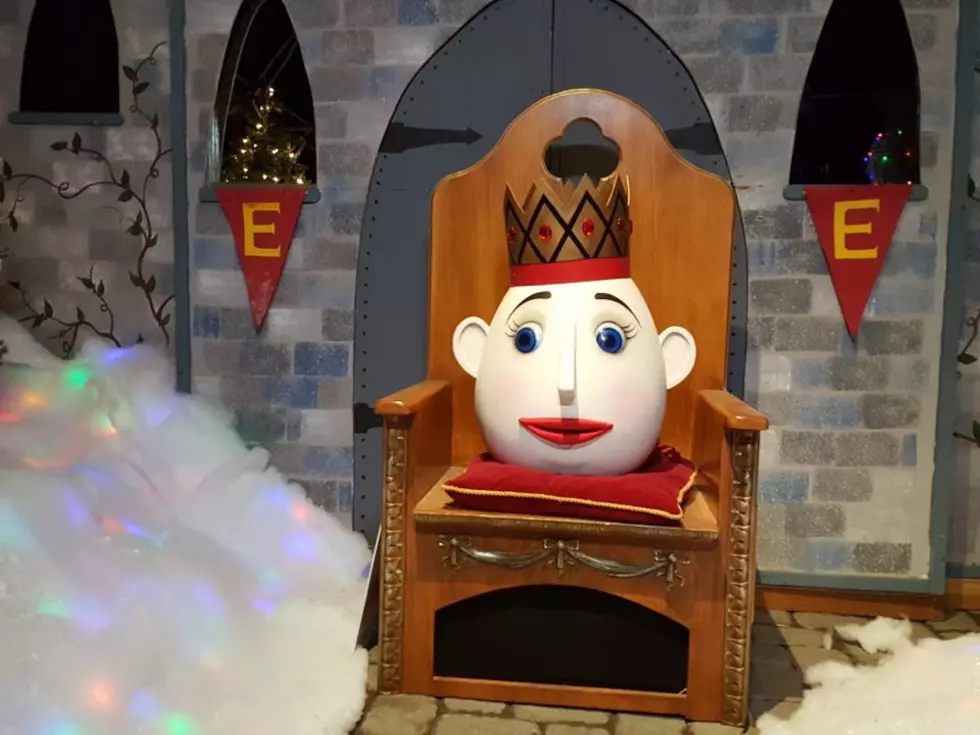 Eggbert is the Most Unique Thing in The Hudson Valley: Change My Mind
Credit: Devitt's Nursery and Supply
Forget historical landmarks. I don't know anywhere else in the world that has a more egg-citing and unique tradition.
The Hudson Valley region of New York is one of the most beautiful places in the entire state. It's rich in both natural and architectural beauty. The Hudson Valley is home to countless historical landmarks. It's the home of the West Point Military Academy, Vanderbilt Mansion and Washington's Headquarters.
Despite being home to some major historical places, figures and even modern celebrities there is still one major star who just doesn't get as much credit as he should.
It's the talking egg that really should put us on the map.
However, for many of us the holiday season is synonymous with the smiling egg with a crown.
I'm talking about the famous Eggbert of course. Every year both kids and adults line up for their chance to tell Eggbert what they want for Christmas in hopes that he'll relay their wish list to old Kris Kringle. Adults who might have grown up with the Eggbert tradition have even gotten in on the fun in recent years with the Newburgh Brewing Company teaming up with Devitt's Nursery and Supply to make a special Eggbert themed IPA and even hosting a night for adults to meet the famous egg.
Though we may not see Eggbert in the traditional sense this year it's still important to celebrate a long tradition that's extremely unique to the Hudson Valley.
HV Colleges Ranked From Cheapest Tuition to Most Expensive