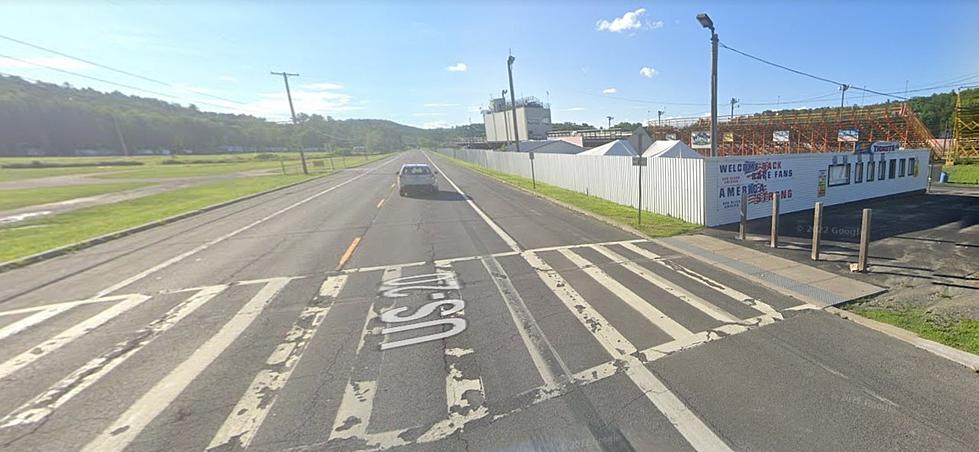 Elderly Couple Killed Outside Popular Annual Upstate New York Event
Google
An elderly couple was killed in the crosswalk outside of a popular annual event in the upper Hudson Valley.
On Saturday, Sept. 9, 2023, the New York State Police began investigating a double fatal car versus pedestrian motor vehicle crash in New Lebanon, New York.
New York State Police Investigate Fatal Pedestrian Crash in New Lebanon, New York
At approximately 8:21 p.m. troopers were dispatched to the crosswalk near the New Lebanon Valley Speedway located on US Highway 20.
For all the news that the Hudson Valley is sharing make sure to follow Hudson Valley Post on Facebook, download the Hudson Valley Post Mobile
The investigation determined a 2019 Subaru Crosstrek operated by, 36-year-old Erica C. Florin of Lee, MA, was eastbound on US Highway 20 when she struck two pedestrians in the crosswalk.
Two Killed In Crosswalk In Columbia County, New York
Troopers and responding emergency medical service personnel attempted life-saving measures, but both victims were pronounced deceased on the scene.
The victims were later identified by New York State Police as 74-year-old Gary J. Sheldon and 77-year-old Patricia Platt, both of Clarksburg, MA.
"This investigation remains ongoing and will be updated as new information becomes available," New York State Police stated in a press release.
Two Killed In Crosswalk Outside Lebanon Valley Speedway
The crosswalk is located directly outside the Lebanon Valley Speedway, according to New York State Police and Google Maps.
The Lebanon Valley Speedway features a "quarter-mile drag track with bleachers for spectators hosting lessons & amateur races," according to Google.
The Cathy Plotz Memorial Season Finale was held on Saturday at the race track.
"So sad to see the finale of our racing season here at the valley end in such a tragic conclusion," one person who attended the season finale stated on Facebook. "It could have been any one of us and that makes me terribly angry and sad. Tomorrow is not guaranteed, so hug tighter, love harder, and let go of bad feelings! We only have 1 shot to live this life!!"
10 Best Towns in in New York State for Fall 2023
We're just about at the fall season, which means festivals, pumpkins, fall foliage and more. Here are the 10 best towns for autumn in New York state.
Nearly 50 Children Have Recently Gone Missing From New York State
In just a few months around 50 children from New York State and the Hudson Valley went missing
If You See Purple Paint in New York You Need To Leave Right Away
Do you know what to do if you see purple paint in New York State? The easiest advice, run. Here's why.