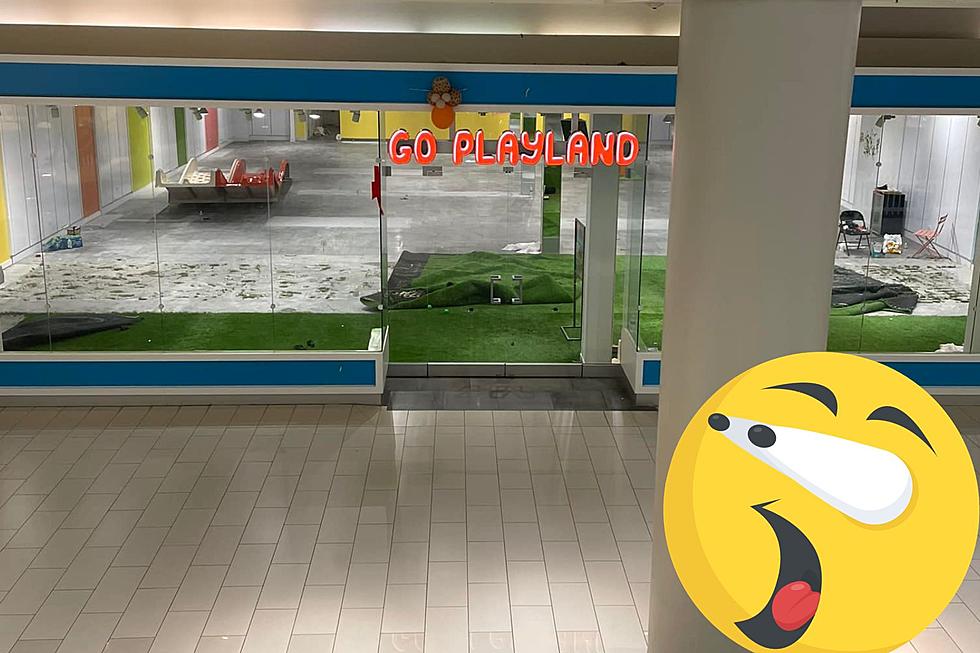 Moms Need Answers After Popular Poughkeepsie 'Hotspot for Kids' Suddenly Closes
J.Canavan, canva
You know something big must be cookin' if the local moms groups are blowing up with questions and comments, and the past few days they sure have been with regard to this one.
Following the opening of what some referred to as the area's 'new hotspot for kids,' the sudden closure of this Poughkeepsie Galleria kid's play spot has lots of moms asking lots of questions.
Poughkeepsie's New Kids Play Spot: Go Playland
Not long ago, a new kids play spot called Go Playland opened in the Poughkeepsie Galleria to pretty great reviews. Local parents were praising the fun atmosphere and activities for the kids, and generating a lot of interest in community-based social media groups after posting about it so much.
Towards the end of September, information began circulating about Go Playland, which opened on the lower level near Build-A-Bear where The Children's Place formerly operated. Information was shared about pricing, which was said to be $20 a child for all-day play and $5 per adult. Some call it a 'mini Billy Beez' and talk about how clean the space was.
Late last week though, the theme went from praise and excitement quickly to anger and anxiety about what happened to the new Go Playland in the Poughkeepsie Galleria.
Go Playland Poughkeepsie Closes Without Warning
"Anyone know what the hell happened to make them close up shop so fast??" was the first post I saw in the Bad Moms of the Hudson Valley Facebook group on October 7th regarding the Poughkeepsie Galleria Go Playland's closure. This one post prompted a ton of comments, mostly speculation, about why the new 'hotspot' had already shuttered.
A number of posts followed in different mom and kids community groups with people asking the same questions, why, and why so quickly? Others posted photos of a nearly empty storefront with captions explaining how days before they had been there with their children on slides and in ball pits.
A quick click on their official website shows that the location is 'temporarily closed' with a note that says 'We will be back soon at Poughkeepsie Galleria.'
Though nobody has been able to get an official statement, word is that they are looking for a different location within the mall to reopen, and even the Poughkeepsie Galleria's Instagram account hinted at their return by saying they were 'temporarily closed' but for everyone to 'stay tuned.'
We will update you with any information about Go Playland's new Poughkeepsie location once we can get confirmation on when and where they will be relocating.
10 Awesome Arcades & Entertainment Centers in Dutchess County, NY
Gallery Credit: Conor Walsh
Top 6 "Celebration Restaurants" in The Hudson Valley from Your Childhood
We are serving up a huge platter of 'Member Berries! These are the top childhood "celebration restaurants" from the Hudson Valley, as rated by our listeners.
Gallery Credit: Conor Walsh