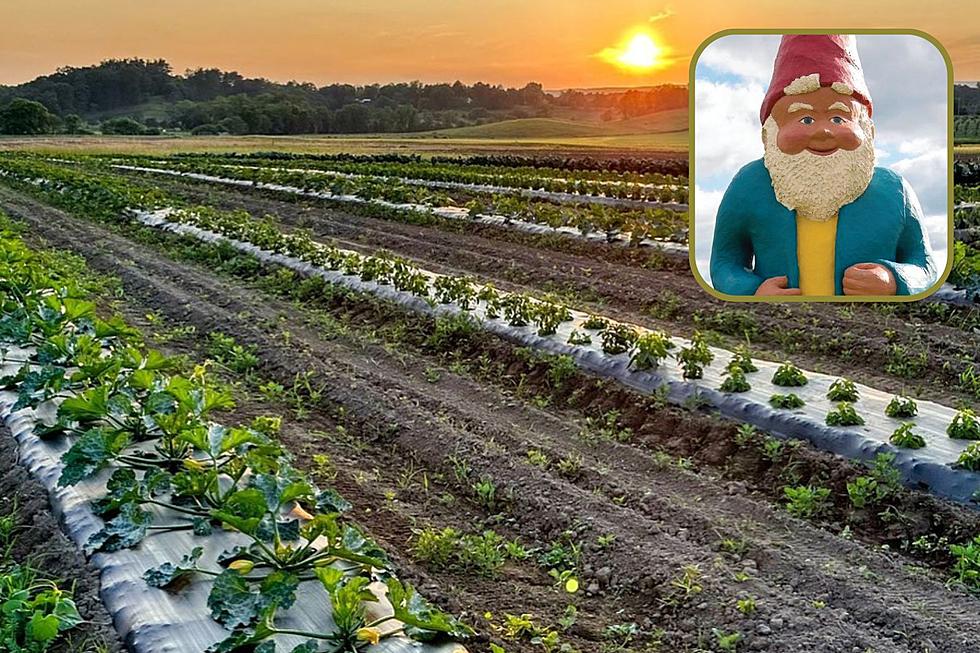 Where You Can See This Guiness World Record Holder In The Hudson Valley
Canva, Facebook, Kelder's Farm
When was the last time that you came across a Guiness World Record holder right in the Hudson Valley? Some historical and interesting information can be found easily while other unique gems take time to discover.
I spotted a giant statue of a man while in Sullivan County, NY. Locals are familiar with the "Hippie Muffler Man" and his exact, hidden location.
A giant cat statue is "living its best life" at an Orange County, NY farm. This cat was once involved in the Macy's Day Parade but enjoys retired life near a hippie bus and antique fire truck. The Orange County, NY farm that has the cat also has a secret hidden garden that can be visited. 
A historic tugboat once sank but now it lives on land in Ulster County, NY and has an in-depth story behind it.
History buffs visit the Hudson Valley to learn about its historical past and Hudson Valley natives can enjoy the storytelling from their own town without going too far to explore it.
A Guiness World Record Holder Exists In The Hudson Valley

The Guinness World Records "documents and celebrates superlative achievements that are the best in the world."
Without knowing it, you could have passed by a Guiness World Record holder in the Hudson Valley. This giant statue appears to be nice, well dressed and happy to be in the location where he lives.
Those who explore Ulster County, NY can spot this Guiness World Record holder just by driving by.
The Guiness World Record Holder Lives In An Ulster County, NY Farm

Situated on a beautiful, insert acres family run farm in Ulster County, NY stands a giant statue. This statue is surrounded by unique farm attractions such as a ring on a string, a candy cannon, duck races, a massive jumping pillow, corn crib and more.
This popular farm has added a new addition on site this year. A 60 foot jumping pad that looks like a giant Jack-o-Lantern can also be spotted on the same grounds as the Guiness World Record holder.
Where Can You Meet The World's Largest Garden Gnome In Ulster County, NY?

The World's Largest Garden Gnome greets customers from the side of a busy road in Ulster County, NY. He stands tall, happy and dressed nicely.
The World's Largest Garden Gnome gets dressed up differently for each season in the Hudson Valley, it appears that he enjoys it. It may be possible that what brings him the most joy is when others stop and take pictures with him.
Visit Chomsky At Kelder's Farm In Kerhonkson, NY

Meet The World's Largest Garden Gnome at Kelder's Farm located in Kerhonkson, NY. Roadside America has shared additional information about this giant gnome.
They shared that he's the "original" World's Largest Garden Gnome to help separate him from the others.
Roadside America also explained that Chomsky is 13.5 feet tall and was known for being "the world's largest when he was built in 2006 by Maria Reidelbach, an artist in New York City.
Kelder's Farm, The Original World's Largest Garden Gnome
5755 US-209 Kerhonkson, NY
What have you spotted in the Hudson Valley that is impressive? Will you visit Chomsky? Tell us more below.
3 Immersive Wizard of Oz Attractions in New York
Even though time has passed, The Wizard of Oz movie lives on through musicals and plays, museums and hotels. Fast forward to 2023, there are places within New York state that Oz lovers can soak up the information, excitement and memories of this 1939 movie.
Here Are 3 Wizard Of Oz Attractions That You Must See In New York
10 More Roadside Attractions in Upstate NY
These roadside attractions are sure to give you some entertainment on your commute through the great upstate of NY.