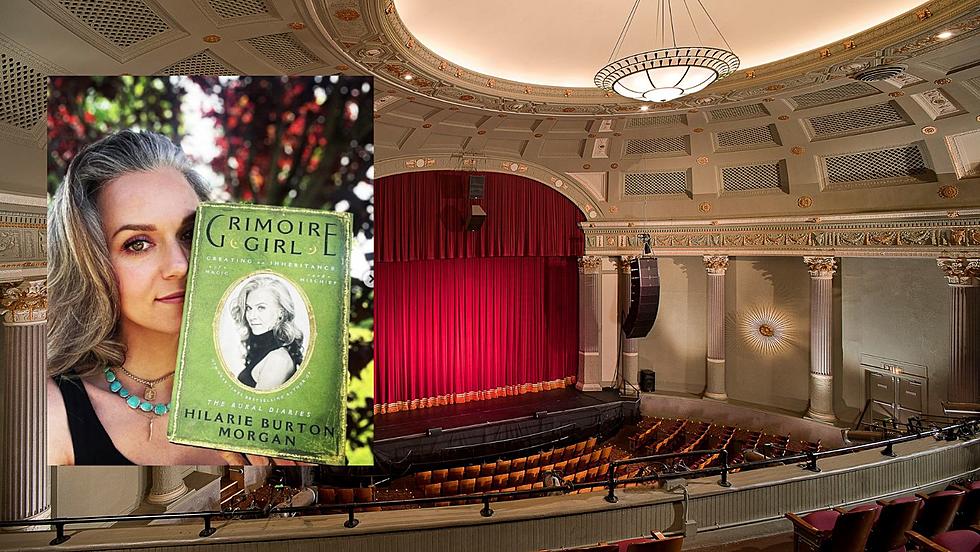 Hilarie Burton Morgan Bringing Magical Book Tour to Poughkeepsie This October
Hilarie Burton Morgan. Instagram/The Bardavon, Facebook
She may be a Hudson Valley transplant, but she has a lot of love for her Dutchess County community.
Over the years, Hilarie Burton Morgan and her husband Jefferey Dean Morgan have spread nothing but love when it comes to their hometown of Rhinebeck, NY. The actors moved to town in the late 2000s while growing their family and ended up planting their roots in Dutchess County.
Soon, along with fellow actor Paul Rudd, they became small business owners of Samuel's Sweet Shop on East Market Street in Rhinebeck and really became part of the community.
In 2020 Burton released her first book, The Rural Diaries: Love, Livestock, and Big Life Lessons Down on Mischief Farm. In her first project, which landed on the New York Times Best Sellers list, she detailed her transition from city living to country life in the Hudson Valley.  It's like a love letter to Rhinebeck.  
Now the actress turned author is on to book #2!
Hilarie Burton Morgan Plans Book #2 & Book Tour
In June of 2023, Burton announced the release of Grimoire Girl in October. So what's a Grimoire? The author explains "A Grimoire is a book of life saving knowledge. A spell book. A book of prayers and rituals. This is mine. A collection of memoir essays and magical practices and a big dose of love to help you get through whatever you're going through, this book is a reminder that we all already have all the tools we need to create a magical existence."
Along with the book release in October, Hilarie Burton is hitting the road. The Grimoire Girl Book Tour will make 4 stops from in New York, Boston and Virgina. On social media, Burton explained that each book tour stop will be special in its own way writing:
Each one of these stops is going to be different and special in their own way and so I hope you can come to as many of them as possible! Some venues have more capacity than others, so grab your tickets while they're hot. If you missed the opportunity to get a signed copy, books sold on tour will all be pre-signed as well!
Of course, there's a Hudson Valley tour stop on the list. Hilarie will be stopping at The Bardavon in Poughkeepsie on October 8th, 2023. The Bardavon is the largest stop on Grimoire Girl Book Tour and local bookstore, Oblong Books will be on hand selling copies of Grimoire Girl.
Tickets are $42 and come with a signed copy of Burtons Grimoire Girl. You can learn more and purchase your tickets through Ticketmaster.
Paul Rudd and Jeffrey Dean Moran Own a Hudson Valley Candy Store
Let's go inside the Rhinebeck candy store owned by Jeffrey Dean Morgan, Hilarie Burton Morgan and Paul Rudd.
6 Celebrity Owned Businesses in the Hudson Valley
21 Places You Might Run into a Celebrity in The Hudson Valley
Hollywood on The Hudson is real! It seems like there's a new celebrity sighting in the Hudson Valley. Here are a few of the hot spots that you may run into a celeb while walking around town.