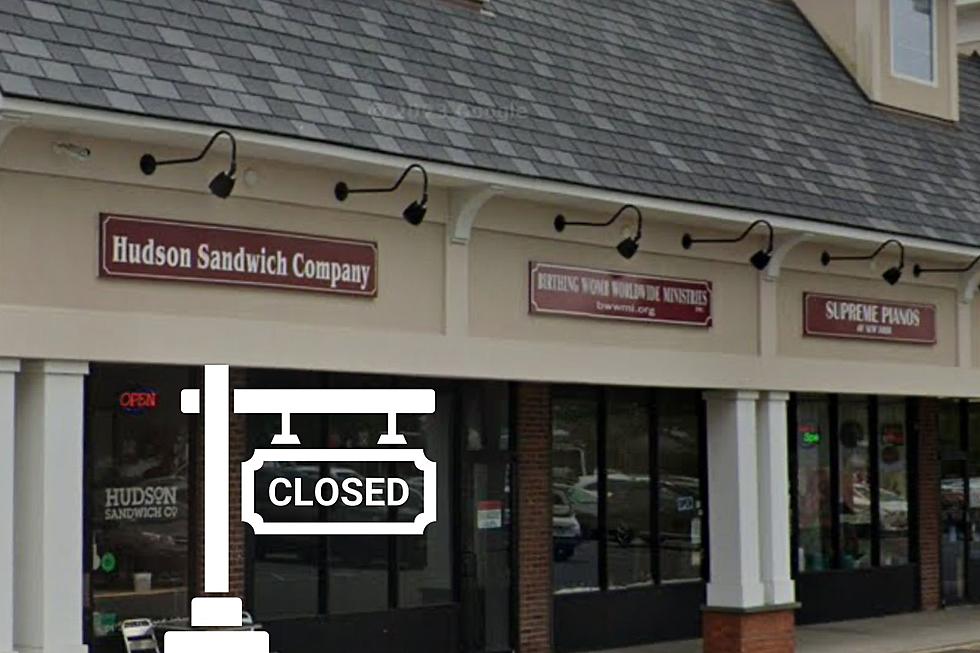 Long-Standing Fishkill Sandwich Shop Shutters Unexpectedly
googlemaps, canva
It's been happening quite often lately - unexpected announcements from local businesses about closing their doors. This one came late on Friday, July 28th, and has a lot of Dutchess County residents saddened and wishing the owners good luck in the future.

Fishkill-Based Hudson Sandwich Company Closes
Just four days out of a week-long closure for vacation, and just before 9pm on Friday, July 28th, Hudson Sandwich Company posted a message to their social media accounts alerting the Hudson Valley that they had closed their doors, for good.
It is with great sadness that we announce the closing of our beloved family business. This decision was made with much deliberation and heartache. 9 years ago we followed our dream & opened the doors to serve food that we were and still are super proud of....we are extremely grateful to our loyal customers for your support and patronage through the years.  From our family to yours, thank you!
They went on to talk about the many accomplishments over the years, including being named Best Cheesesteak by Hudson Valley Magazine.
Before closing, they indicated that along with the accomplishments, there are several obstacles to running a small business in the restaurant industry.
Bringing their local family-owned and operated business to Fishkill in 2014, Hudson Sandwich Company isn't your average sandwich shop.  For nearly a decade, they have been serving made-to-order home-cooked comfort foods to the Hudson Valley.
Located at 1004 Main Street in Fishkill, just next door to the Fishkill Post Office, it was a top pick for a few of my friends for lunch after we got our nails done at the salon a few doors down.
Floods of messages were posted following the announcement - well wishes, long-time customers reminiscing about their favorite orders, even some people asking for them to start a food truck (which they didn't rule out as an option on the future).
Wishing the owners and staff of Hudson Sandwich Company the best in the future.
Hudson Valley Says Goodbye To Over 100 Businesses
6 Celebrity Owned Businesses in the Hudson Valley