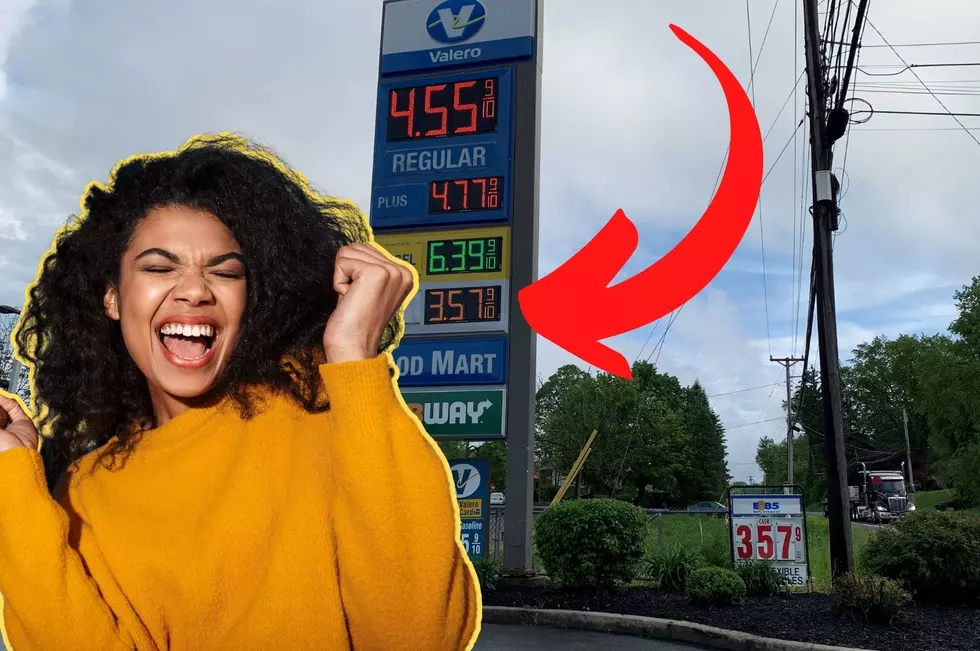 Here's How Some Hudson Valley Drivers Are Saving Massively on Fuel
Dean Drobot/Canva/Jonah/TSM
I saw the sign out of the corner of my eye and had to do a doubletake. It couldn't be real, could it? I regained my composure before I swerved off the road, but after a second glance it was confirmed: the gas station on Route 9W just north of Newburgh, NY was selling gas for $3.57 per-gallon.
Gas Prices in the Hudson Valley, NY
It's no secret that gas prices are skyrocketing once again. Some stations in Poughkeepsie, NY are already at $4.99 per-gallon with no signs of slowing down. That was the obvious reason for my strong reaction in Newburgh. How could a station possibly be selling fuel for over a dollar per-gallon less than any other station in the Hudson Valley? My question was answered when I pulled into the station on my way home later that day.
Flex Fuel in the Hudson Valley, NY
The reason the fuel was so cheap was because it wasn't traditional gasoline. I couldn't see it from the road, but a closer look revealed that it was E85 fuel that was so cheap. E85, also known as Flex-Fuel, is ethanol, often derived from corn, mixed with gasoline. Our country's corn surplus means that ethanol can be much cheaper to source compared to traditional fuel. While the majority of stations that provide E85 are in the Midwest, there are still some in the Northeast, like the station I passed yesterday. The good news is that it's possible for everyone to get in on the savings.
Flex Fuel Vehicles
Any vehicle designated as a "flex-fuel vehicle" is the most obvious candidate for E85 fuel. Fueleconomy.gov recommends looking at your gas cap to determine if you are currently driving one, as most flex-fuel vehicles have a nontraditional yellow cap.
Badges on the back of your vehicle may also be present, spelling out either "FFV" or "flex fuel". But don't worry, you can still use E85 fuel even if you don't have a flex fuel vehicle.
Flex Fuel Vehicle Conversion
There are products offered to convert your current vehicle in order to be able to use E85 fuel. Conversion kits are available that "tweak the fuel injection signals to optimize the injector opening time for E85 flex fuel" without needing to do any physical modifications to your vehicle.
It's up to you to decide if the switch is worth it, as it would take more than a few fill-ups to cover the $699 cost of a conversion, but with no end in sight for gas price increases, it may be a viable option, especially since E85 is available in the Hudson Valley. And if you need another way to put gas prices in perspective, check out all the everyday items that are still pricier than gas below.
Gallons Of Items That Cost More Than Gasoline
Gas prices continue to rise across the country but it compared to other items we love, the cost of a gallon of gas isn't that bad.
WOW! Did You Know This? 18 Unusual 'Must Sees' on An Upstate New York Road Trip