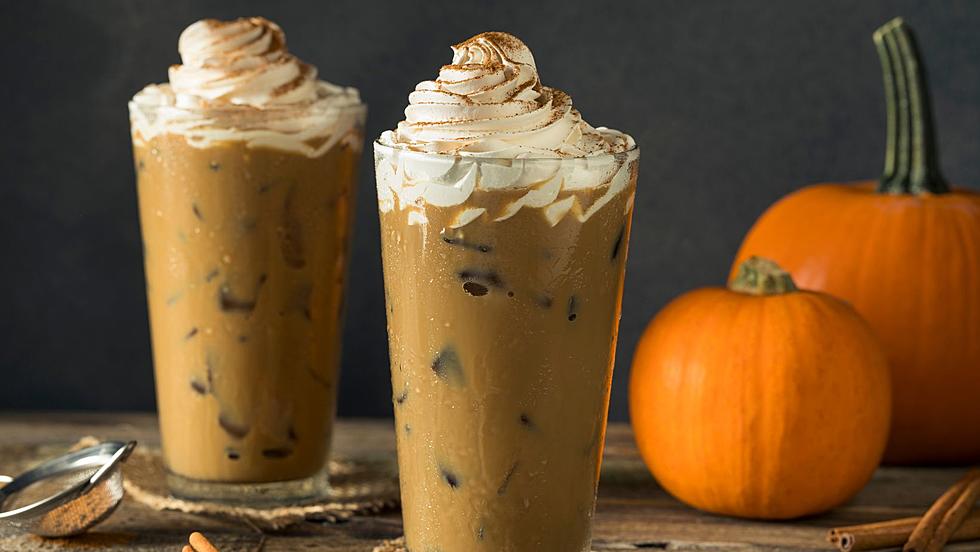 Is Pumpkin Spice Making an Early Comeback in the Hudson Valley?
Canva
Yeah, summer just started but did you know another season kicked off this week?
Spooky Season in July?
Who needs Christmas in July?
We are just recovering from The 4th of July and letting the fireworks ash settle, but I just learned that July 5th kicks off spooky season. Yup, we're talking Halloween!
According to SplashofSpooky.com:
July 5 is when members of the Halloween community mark the official start of Spooky Season. Why? Because the Fourth of July is the last major commercialized holiday on store shelves before they transition to fall harvest and Halloween merchandise.
Who knew? Not me! But now that they mention it, I have seen Halloween/fall decore popping up here and there. Since Spooky Season is officially in full swing, I think its fair game to talk about the most important aspect of the season: Pumpkin Spice Lattes.
The Pumpkin Spice Tea is Spilling!
I've seen rumblings that Starbucks could bring back their Pumpkin Spice flavoring earlier this year than last. Now, even though we've gotten pretty far ahead of ourselves here with spooky season in July, let's take a step back.
As a Pumpkin Spice aficionado, I know that Dunkin quietly brings back their pumpkin in mid-August. Starbucks usually waits a little later, for example, last year Starbucks brought back the pumpkin on August 30th.
According to Parade.com, they unearthed an Instagram from blogger @Markie_devo (who also calls himself "The Willy freaking Wonka of Brooklyn") that alleges Pumpkin Spice will be back at Starbucks...August 29th. A day earlier than last year.
Parade.com adds that they reached out to Starbucks who responded in a statement saying:
 "We're currently enjoying our brand-new summer sip, the Frozen Lemonade Starbucks Refreshers®, and not quite ready to welcome fall yet! We'll follow up when we have more details to share."
Is wasn't a yes, but it also wasn't a no! So be on the look out for Pumpkin Spice soonish.
New York's Pumpkinseed Fish
What is Pumpkin Spice & How to Make It
Can't get enough of it? Now you can make it at home and keep it all for yourself!
31 Pumpkin Patches Across The Hudson Valley To Visit This Fall
We came up with a list of 31 popular Hudson Valley pumpkin patches to visit this fall. Which one is your favorite?