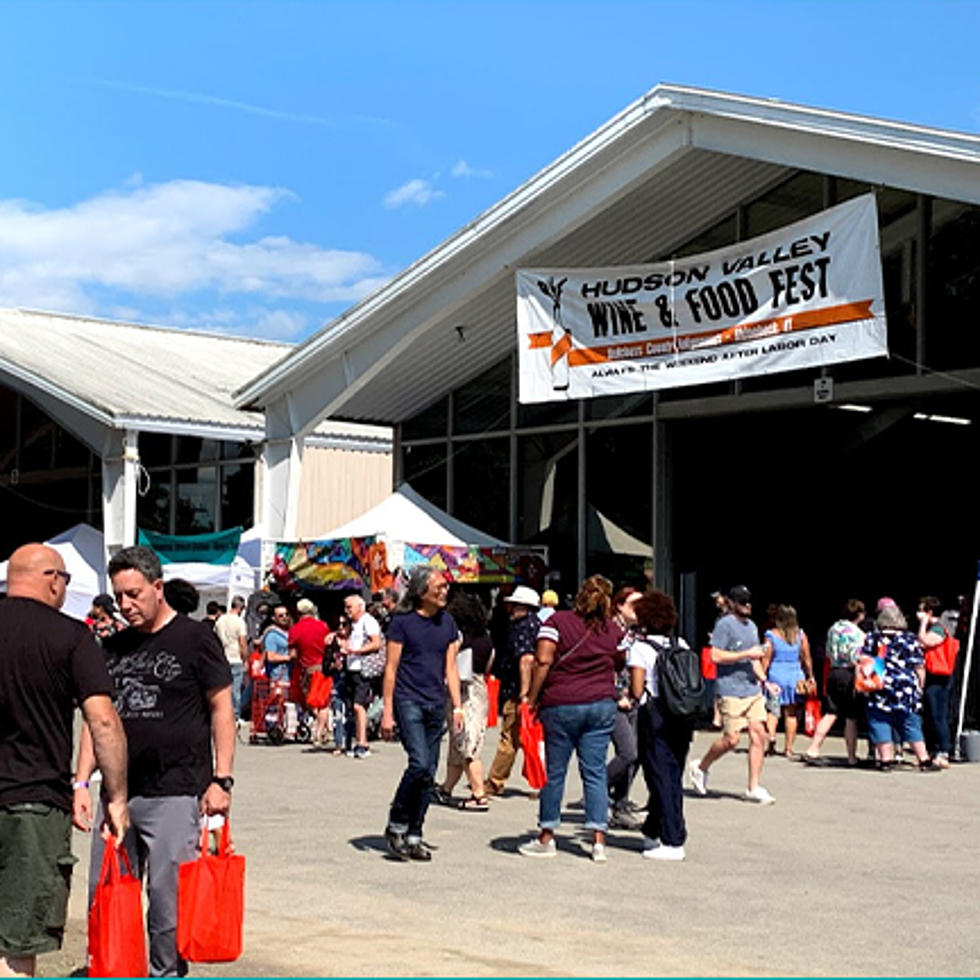 Hudson Valley Wine & Food Fest Coming to Dutchess County Fairgrounds
Hudson Valley Wine & Food Fest Facebook
The popular annual event returns for two days in September.
The Hudson Valley is one of the oldest winemaking and grape-growing regions in the United States, with its first vineyards planted in 1677 in current-day New Paltz. The region has experienced a resurgence in winemaking in the 21st century. Many wineries are located in the Hudson Valley, offering wine-tasting and other tours. Numerous wine festivals are held in the Hudson Valley, with themes often varying by season. Rhinebeck is home to the Hudson Valley Wine & Food Fest, hosted at the Dutchess County Fairgrounds annually.
When is the Hudson Valley Wine & Food Fest?
The 23rd annual Hudson Valley Wine & Food Fest is set to take place as it does every year, the weekend after Labor Day. Saturday and Sunday, Sept. 9 and 10 at Dutchess County Fairgrounds in Rhinebeck, NY. The event features hundreds of wineries, cideries, distilleries, and breweries that offer tastings, more than 100 gourmet specialty foods, vendors, and food sampling from some of the region's best restaurants plus live entertainment.

Visitors can learn about wine and food from our many cooking demonstrations and Food & Wine seminars throughout the weekend and enjoy the rare opportunity to meet and speak to the winemakers from some of New York's best wineries.
Make plans to attend this fun-filled event filled with great food and drink at the Dutchess County Fairgrounds. Tickets on sale now here.
Iron Maiden's Bruce Dickinson Visits Rhinebeck
Photos of Iron Maiden's Bruce Dickinson at Old Rhinebeck Aerodrome