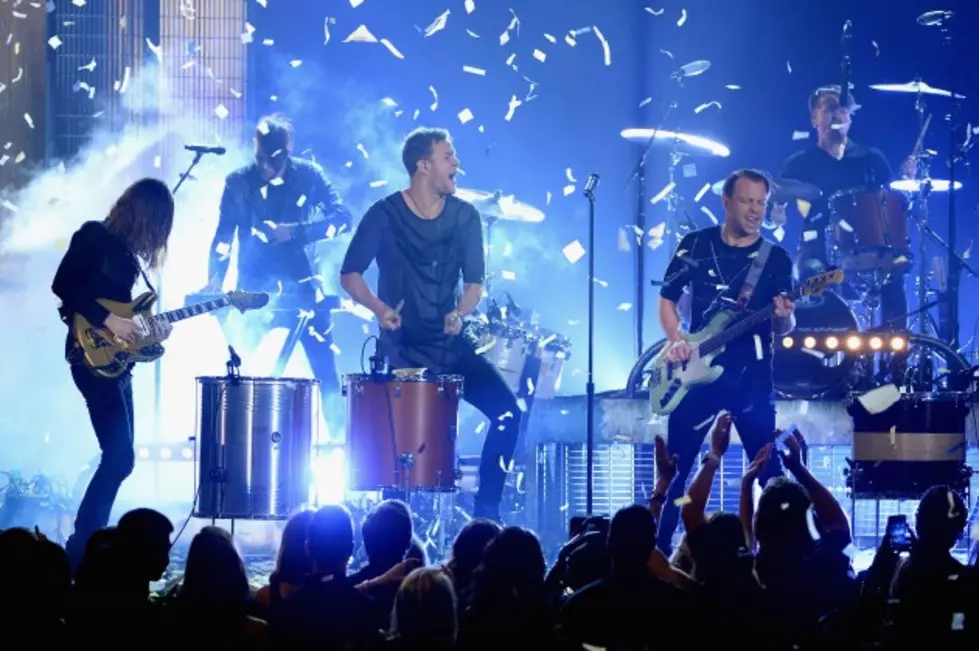 Imagine Dragons Takes to the Sky!
Getty Images: Ethan Miller
Last month Imagine Dragons announced an amazing contest to honor their new album release. The contest allowed a small group of fans to take flight with the band for an intimate concert...at 30-thousand feet! The band came through and made the final boarding call taking off from Vegas on a Southwest flight headed to Atlanta. The bands lead singer Dan Reynolds tells Rolling Stone that the shows are a great way to connect with the fans..
The unique show in the sky along with several other imitate performances known as Destination Dragons were held in celebration of the bands new chart topping album 'Smoke + Mirrors' .
And along that route is when the band decided to play what had to be an amazing and certainly unforgettable performance in the sky! Now I know I promised I would get you video so feel free to check it out (good stuff is like 2 mins in) but it's not "official" and the quality isn't spectacular! Fortunately for us Rolling Stone was invited to tag along with the band and has a very in depth look at the performance in the sky! For some nice shots of the performance and more of the interview with the band check out Rollingstone.com. Imagine Dragons new album 'Smoke + Mirrors' is in stores now!