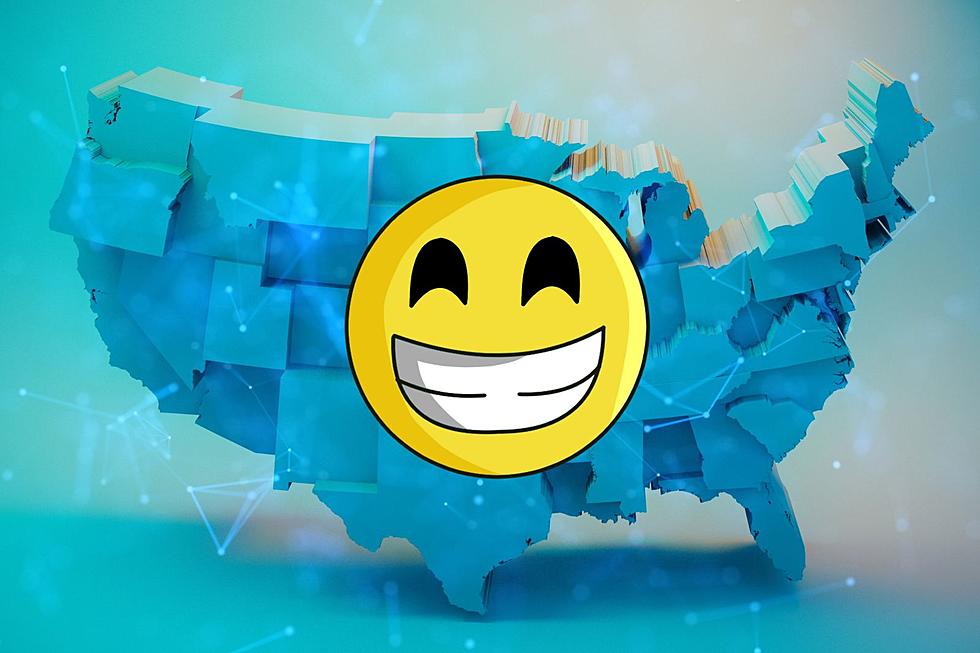 New York Makes Top 20 Happiest States to Live
Canva
Would you say you are "happy" living in New York?
Being happy is important to most of us, right? Depending on what your definition of happy is, I think most of us can agree that there are numerous things that factor in when we say we are happy or not.
What Makes You Happy?
Answering that question is not always the easiest thing to do. So many things can be going on in life that will sway you to either YES or NO! Am I in a good relationship? Do I like my job? The answers to questions like that will often lead to your answer but did you know that the state you live in can also say a lot about whether you are happy or not?
What State is the "Happiest"?
Out of the 50 states in the U.S. what state do you think is the happiest? Our friends at WalletHub recently did a study to try and rank all 50 states to try and find the "Happiest States in America". The study used a combination of factors for all 50 states ranging from the state's depression rate, emotional and physical well-being, work environment, income growth, and the unemployment rate to complete the rankings.
Unhappiest State in the U.S.
Before we share the #1 happiest state (below) let's start at the bottom of the 2023 Happiest States in America list with West Virginia at #50! West Virginia revived a final score of 35.08 which landed them at the bottom of the list followed by Louisiana, Tennessee, and Arkansas.
New York Grabs Top 20 Spot
The state most of us call home came in as the 16th Happiest State to Live scoring 56.71. New York ranked 7th best in emotional and physical well-being, and 39th in work environment. New York was followed by New Hampshire, Virginia, North Dakota, Massachusetts, and Delaware. Do you consider yourself happy living in New York? Let us know by texting us through our station app below.
Top 10 Happiest States in America
The top 10 starts with Nebraska followed by Idaho, Florida, California, Connecticut, New Jersey, Minnesota, Maryland, and at #2 is Hawaii! The only state left is Utah and yes, Utah is the happiest state to live in the U.S. scoring a 69.79. If you would like to see how each state landed in the position it did, check out the full study here.
7 Restaurants the Hudson Valley Wants Back
These restaurants have come and gone but some Hudson Valley residents would love to see them come back.
These Are The 7 Legal Grounds For Divorce In New York State
32 Unique Pumpkin Patches To Check Out This Fall Across New York State
Across New York State, there are plenty of amazing pumpkin patches and farms to check out. Here's a look at 32 unique ones to schedule a fall visit too in alphabetical order: