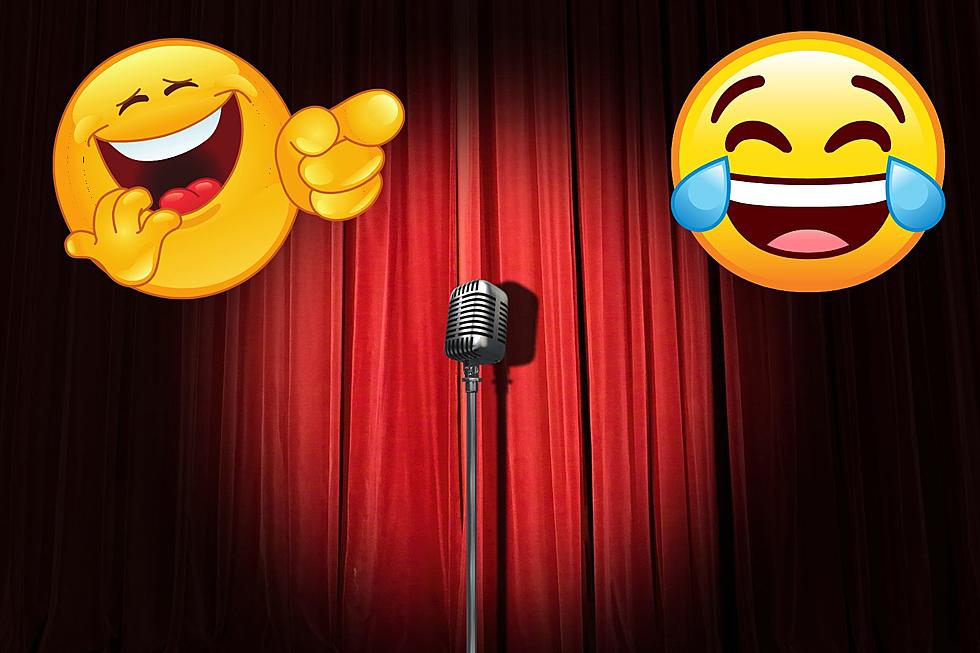 Former 'SNL' Comedian Brings Comedy Show To Kingston, New York
Canva
It's being billed as the "Freedom of Laughter" tour and it's set to land in Ulster County in April.
Get ready for a night filled with laughs and controversy as Comedian Jim Breuer is bringing his stand-up comedy show to one of Ulster County's most historic venues.
Jim Breuer at UPAC
No stranger to controversy Jim Breuer's "Freedom of Laughter" tour is landing at Kingston's Ulster Performing Arts Center (UPAC) on Friday, April 28th at 8 p.m. The "controversial" comic is no stranger to the Hudson Valley as he's performed numerous times over the years at venues including the Chance Thereater in Poughkeepsie, Bananas Comedy Club in Poughkeepsie, SUNY New Paltz and the Bearsville Theater in Woodstock.
Fans of Breuer will remember him being a cast member of Saturday Night Live back in the mid-90s playing characters like Joe Pesci and of course "Goat Boy". Breuer also played alongside Dave Chappelle in the movie "Half Baked" back in 1998 and since then Breuer has been on the road doing live shows and causing a bit of controversy.
Jim Breuer COVID Controversy
Breuer has been very outspoken since the COVID-19 pandemic broke out. As venues began reopening in 2021 Breuer made headlines when he announced that he would be canceling all of his shows at venues that required guests to be vaccinated.
Jim Breuer Mocks Damar Hamlin
Recently Breuer made headlines after a show on his "ReAwaken America" tour where he reportedly mocked the collapse of Darmar Hamlin. Hamlin is the Buffalo Bills football player who collapsed during a Monday Night football game earlier this year after going into cardiac arrest. While on stage Breuer was making jokes about vaccine shots and boosters and the effects they have on people when he said, "Here in the NFL," and face-flopped onto the stage, seeming to imply that the vaccine was responsible for Hamlin's collapse.
Some fans laughed but others took to social media after the show to share their displeasure with the "bit" according to Penn Live. One fan said, "I used to think he was funny but it's reprehensible and inexcusable to mock someone who almost died of a heart attack, There's nothing remotely funny about that."
Tickets for Jim Breuer at UPAC
Tickets start at $31 and are on sale now and can be purchased at the UPAC box office, 601 Broadway, and at the Bardavon box office, 35 Market St., Poughkeepsie, Tuesdays through Fridays from 11 a.m. to 5 p.m. You can also call UPAC at 845-339-6088 or the Bardavon at 845-473-5288. Tickets can also be purchased at Ticketmaster (Fees apply for tickets purchased through Ticketmaster.)
Breuer will also be doing a live show at the Paramount Theater in Peekskill on March 30th at 8 p.m.
Celebrity Diners That Have Visited Ole Savannah, Kingston NY
Can you name ALL of the famous people who have visited one of Kingston's favorite restaurants on the Rondout? Owner David Amato has shared some of his favorite photos from over the years of Ole Savannah's celebrity visitors.
Kingston Stockade District Restaurants
This is by no means a list of every restaurant in the Kingston Stockade District but we had to start somewhere. This is however a great sample of the variety you will find if you visit Uptown Kingston for your next meal.