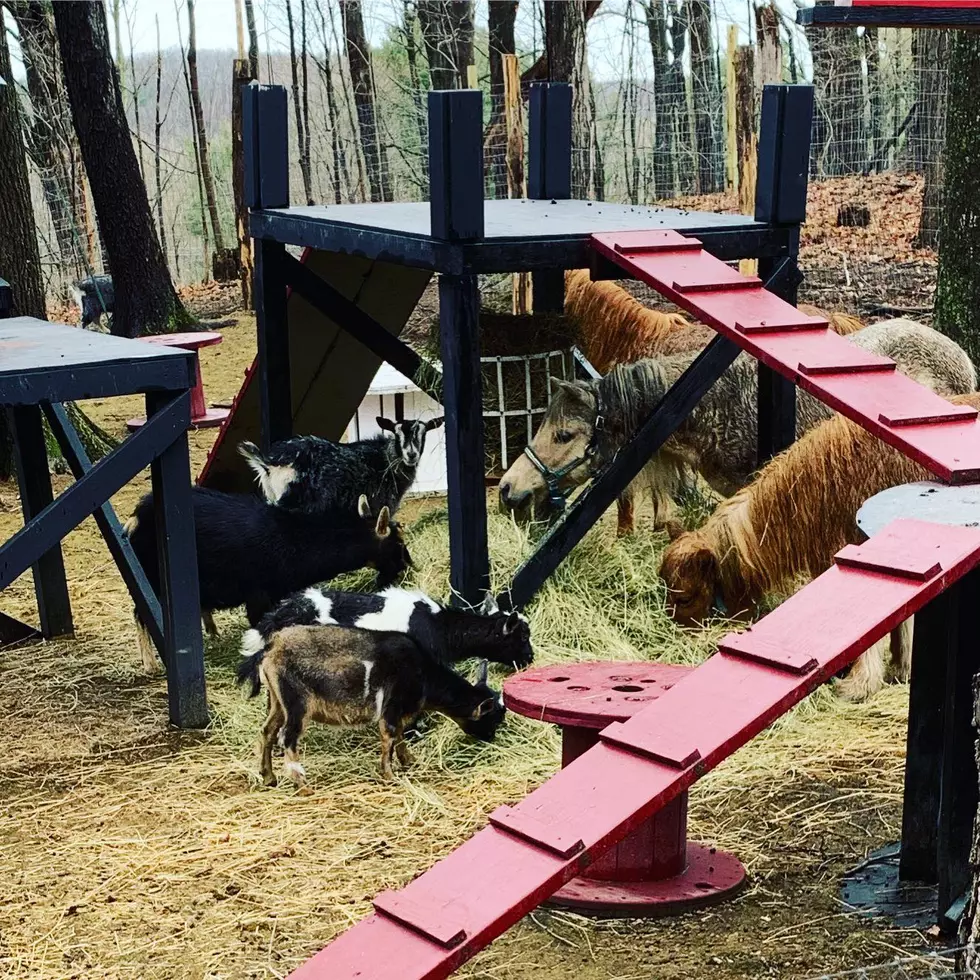 Know Your Way Around Animals? Local Farm Seeking Assistance!
Goat Hill Manor
Back in December we learned that some local goats (that wear sweaters, how cuts) like to feast on Christmas Trees, and asked for your help in collecting and dropping them off at Goat Hill Manor in Millbrook.
Well, now the gang at the farm could use some help!  Goat Hill Manor, home to 6 (and soon to add 2 more) pygmy goats, 3 lion head bunnies and 3 horses, is looking for a farm hand to assist in keeping the farm clean.  Ideally, they are looking for someone who knows their way around animals, as they'd be cleaning up the sheds, refilling water and hay feeders. Bonus points if you know how to operate a leaf blower and are instinctively clean!
Keep in mind, just because you love animals doesn't mean you should be applying to work at the farm, you aren't going to be cuddling them or anything.  The animals at Goat Hill Manor are there to "live their best lives doing nothing" says Sam Martin who runs the farm.  You'd be helping to keep the farm clean!
Compensation is $20/hour and they are looking for someone to start immediately.  You can contact Sam for more information through the posting here.