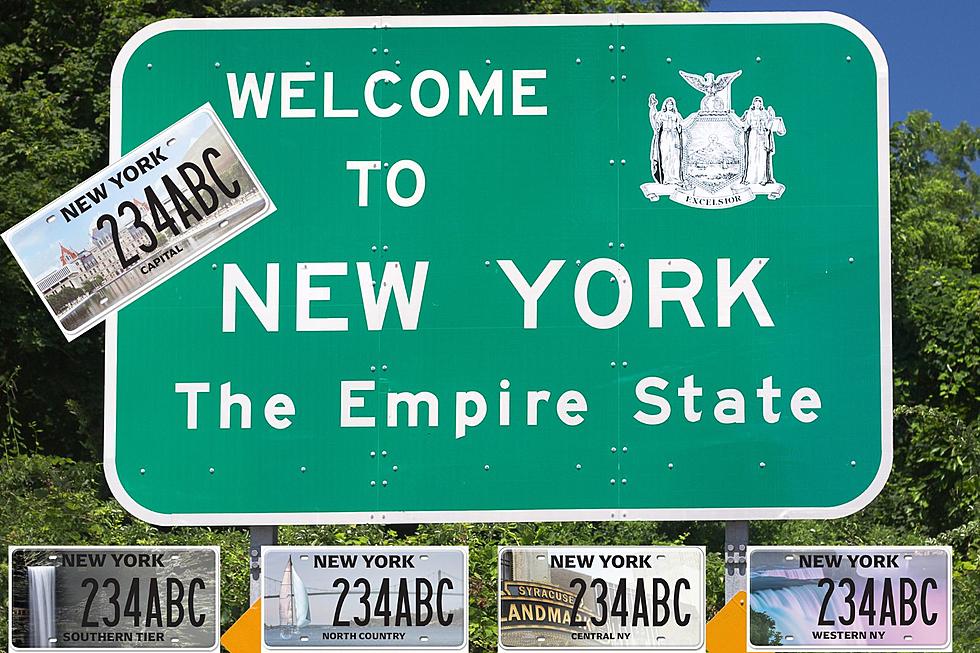 New York DMV Releases 5 New Regional License Plates
New York State Department of Motor Vehicle
The five new plates highlight specific regions of New York.
The New York State Department of Motor Vehicle has been busy over the last few weeks giving car owners the opportunity to show off the region they live in with custom license plates. A few weeks ago we told you about how the DMV was set to release the first batch of new regional license plates highlighting regions across New York. The first few plates available included Saratoga, New York City, Long Island, and Queens, with the DMV promising to release more regions by the end of June.
Five New Regional License Plates Now Available in New York
As the end of June approaches the DMV has made good on its promise to give folks across New York the opportunity to show off the part of the state they live in with custom license plates. The DMV has just released the second batch of regional license plates showcasing five other popular parts of New York including Western New York, the Capital Region, the Central New York Region, the North Country Region, and the Southern Tier Region. You can see what the five new plates look like below, along with previously released custom plates.
Where is the New Mid-Hudson Region License Plate?
With the release of the new plates, many in the Hudson Valley are wondering when the new Mid-Hudson region license plate will be available. According to the DMV website, it appears that the new plate should be available by the end of June but what will it look like? The Hudson Valley plate pictured above is a decent representation of the area but with the looks of the plates that have already been released many are hoping that they really capture the Mid-Hudson Region properly.

What do you think the Mid-Hudson license plates should have included in the new design? Let us know and as soon as the DMV makes the plates available we will update this article.
New York's New License Plates
New York's newest custom license plates celebrate various regions of New York.
70 Rejected New York License Plates
In 2022, New York rejected nearly 2,000 license plates. We combed through the list and here are 70 that made us shake our heads, drop our jaws, or just left us wondering why anyone would think the state would accept their request.