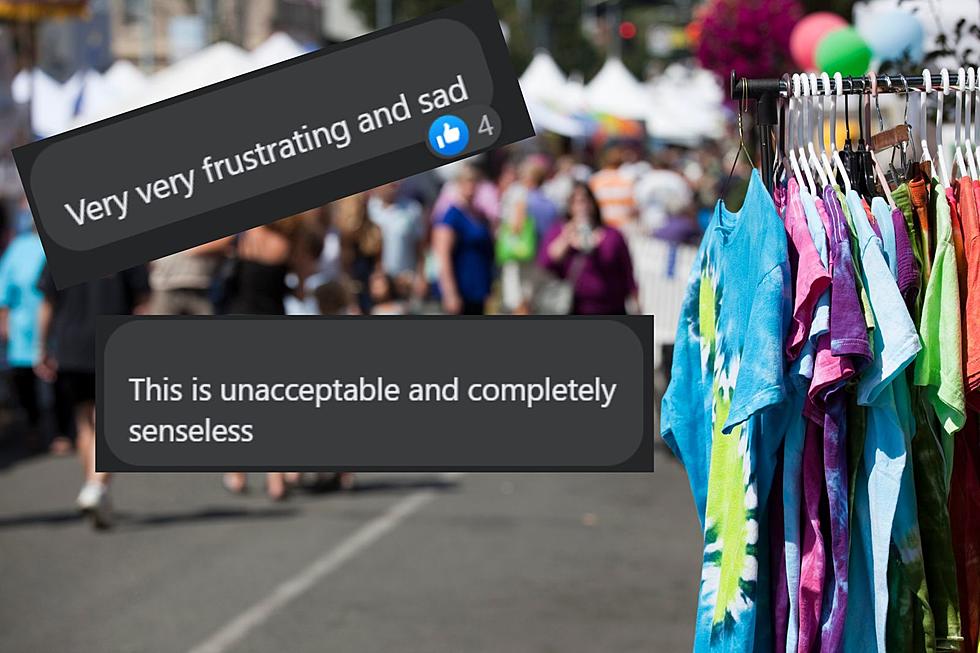 Newburgh Illuminated Is Canceled. The Reason Why Is Confusing
Canva/Facebook
The bad news that many Hudson Valley residents had suspected was finally confirmed: Newburgh Illuminated will not be going forward as planned in 2023.
While the news wasn't necessarily surprising, it was still disappointing for thousands. The massive event had grown in popularity, and this year's festival would have likely set attendance records. The greatest frustration, however, may be centered around how (and why) the event came to be canceled.
Newburgh Illuminated 2023 Officially Canceled
"Unfortunately, at this late date, the Newburgh Illuminated Festival is unable to proceed in 2023", began the Facebook post from the official account of Newburgh Illuminated. While the post also expressed excitement to "begin planning for a fantastic Newburgh illuminated Festival in 2024", many residents voiced their displeasure.
Newburgh, NY Residents React
"This is unacceptable and completely senseless", lamented one commenter. "It's sad when egos take over a celebration that started out with the correct intentions. You should ALL be shamed of yourselves", exclaimed another. In fact, the comment section seemed to be the result of tensions that had been brewing for nearly a month finally boiling over.
Confusion Over Newburgh Illuminated 2023
The confusion began in early April, when the City of Newburgh and the Newburgh Illuminated festival released conflicting statements surrounding the event. While the city announced the event's cancelation, Newburgh Illuminated originally called it "postponed". Further, while the city alleged that the festival organizers refused to accept "common-sense" terms that included specific safety measures, Newburgh Illuminated implied that the city insisted on keeping too many businesses "outside of the festival bounds and inaccessible to attendees".
Alternatives to Newburgh Illuminated this Summer
With no further explanation for the event's cancelation, Newburgh is struggling to come to grips of the new reality Newburgh's summer calendar. As one resident said, "I swear everything the kids look forward to in this town it always gets taken away." Although the footprint will be much smaller, one local business is still stepping up and hosting a new festival on the same day.
Newburgh Brewing Company Throwing a June 3rd Party
Newburgh Brewing Company recently took to Instagram to announce that even though most of the festivities would be absent in Newburgh on June 3rd, the brewery was moving forward with the plans they had already made. Dubbing it the first annual "The Other Festival is Canceled or Postponed (we're not sure) But We already Planned to Do an Outdoor Beer Garden with Music and Beer and Food and Fun so..." festival, there's a lot to celebrate on Colden Street.
Newburgh New York Water Front Restaurants
It has boats. It has entertainment and boy does it have an amazing selection of food and drink. Take in the beautiful Newburgh Waterfront on the historic Hudson River while enjoying top-shelf food and drink. Fine and casual dining with a backdrop of the Hudson River from the Newburgh Beacon Bridge to the north and Bannerman's castle to the south. Watch the river and the boats go by while enjoying every type of food you can imagine from pizza to seafood to steaks to barbeques even tacos you can have it all at these Newburgh Waterfront restaurants.
10 TV Shows & Films You Didn't Know Were Made in Newburgh, New York