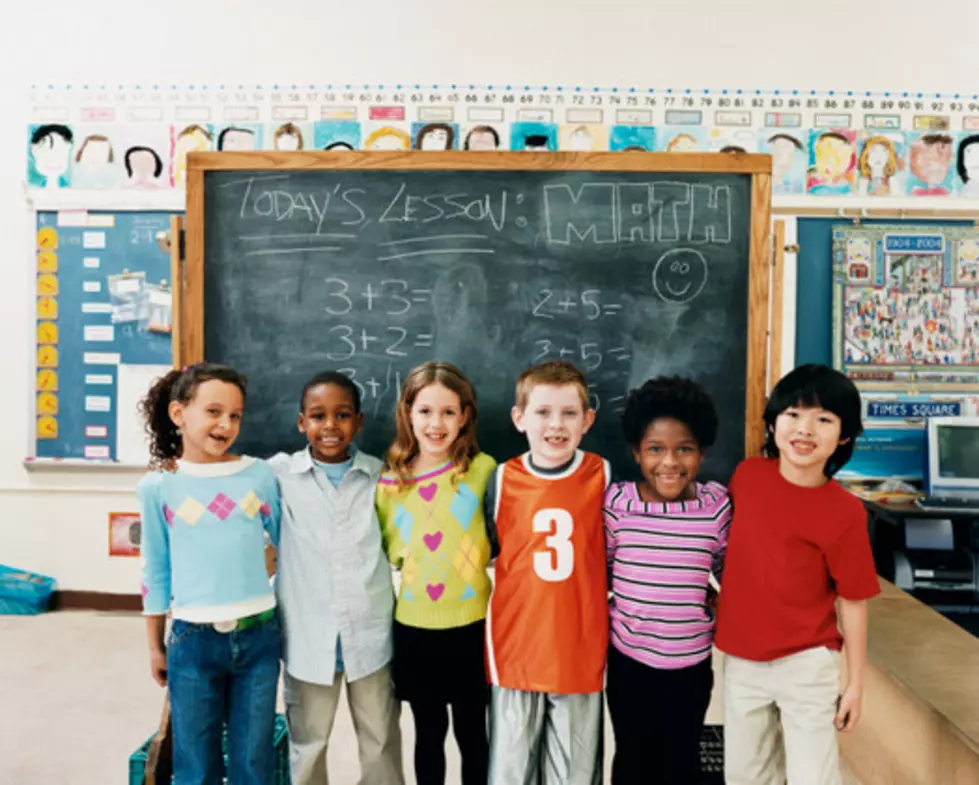 Newburgh Educator Wins New York Teacher of the Year Award
Digital Vision.
ThinkStock
The New York State Board of Regents has announced that Dana McDonough has been named the 2016 New York State Teacher of the Year. She has been teaching first or second grade in the Newburgh Enlarged City School District for her entire career of 22 years. She currently teaches second graders at Fostertown ETC Magnet School.
'she encourages children to recognize and take ownership of their own path of learning in and out of the classroom, She works with the whole community around a child, realizing that learning doesn't begin and end in the classroom. She gives her students the tools they need to be lifelong learners."

 
The press release goes on to state that McDonough is a native of Newburgh and is a graduate of Mount Saint Mary College, where she earned a Bachelor of Arts Degree in Education (N-6), and a Master's of Science in Education with a Reading Specialization. She holds a permanent New York State Certification in Elementary (N-6) Education. She is a recipient of the Dean's Award for Excellence for Teacher of the Hudson Valley, has twice received the Teaching the Hudson Valley Explore Award and has been published in National Education Association, NEA Today magazine.
For the next year, she will serve as an ambassador for teachers throughout the state and will be the New York State nominee for the National Teacher of the Year. Congratulations to Dana McDonough!