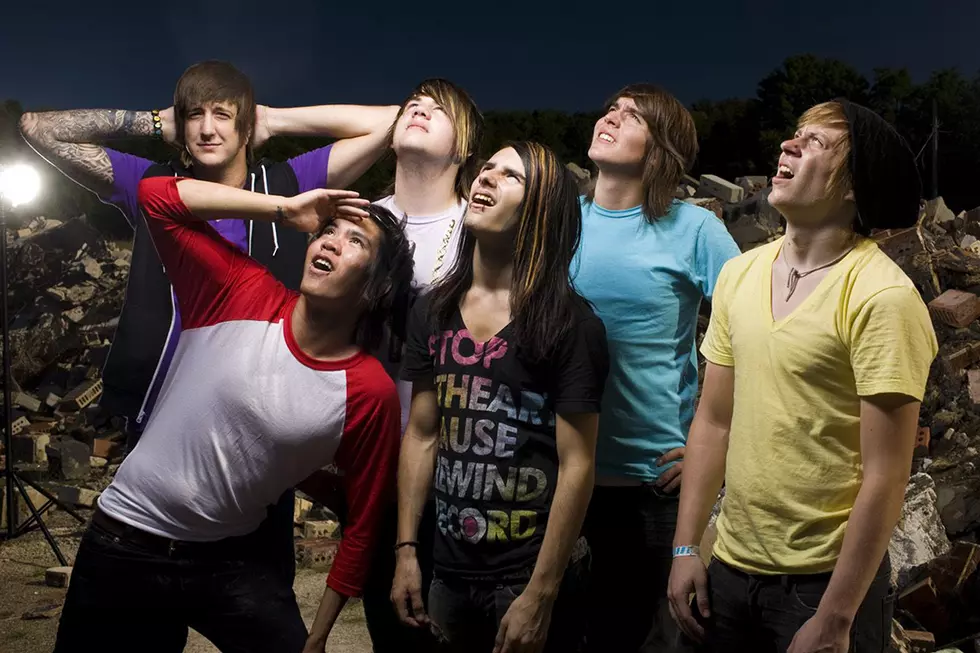 Podcast: The Story of Attack Attack! and How They Forever Changed the Scene
Rise Records
If you don't remember Attack Attack!, you're either lying or just missed out on an entire era of the scene. This band had arguably the most influence out of any other group on modern metalcore at the turn of the decade.
this week's podcast breaks down their entire history from the first demo EP, to the shitshow that was Nativ, to the two secret albums that never came out. You can't talk about Attack Attack! and not address the drama. Austin Carlile fueled headlines in the scene for nearly a decade, and it all started here.
Tyler also gets into the group's first-week sales numbers for their three albums, which are more than people realize or acknowledge in retrospect. And, of course, their legacy. Attack Attack! started a movement, and it gave us years of wild moments in the scene.
Also this week we have news from metalcore juggernauts Veil of Maya, Fearless Records band Capstan and the return of easycore giants Chunk! No, Captain Chunk! Veil of Maya and Capstan have new songs that actually don't suck, while Chunk! are writing their first new music since 2016.
The Best Emo Song of Every Year Since 1998