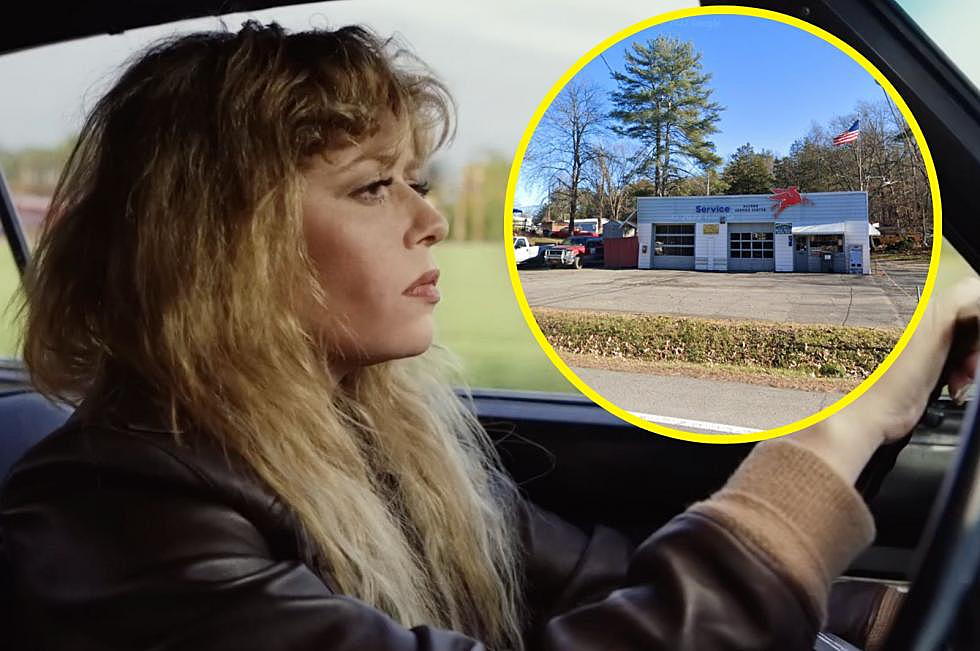 Beloved Ulster County Business Featured on New Hit TV Show
Peacock via YouTube/Google
I couldn't believe my eyes when it came on my TV. I scared my wife and woke up my dog when I jumped up and pointed at the screen. It was hard to comprehend what I was seeing: one of the longest-standing local businesses that my family had been going to for decades was on one of the biggest television shows to premier in 2023.
It's no secret that Hollywood has come to the Hudson Valley, with record-setting filming in 2022 bringing stacks of money and publicity to our corner of New York. That being said, the last thing I expected to see when turning on the television last night was a slice of my childhood staring back at me.
Poker Face TV Show Comes to the Hudson Valley, NY
The show we were watching, Poker Face, is just the latest in a long line of productions that made the Hudson Valley their home. The comedy/murder mystery stars Natasha Leone and is one of the highest-rated shows of 2023. While most of the filming was done in Dutchess County (Beacon, NY in particular), they also made their was across the Hudson River to my hometown of Accord, NY in Ulster County.
Poker Face Filming in Accord, NY
In Episode 3, called The Stall, focuses on a murder in Texas BBQ country. While Accord is a far cry from the Lone Star State, production scouts found the closest possible match. This is where my freakout comes in. When the main character Charlie (played by Leone) stops to get gas, she pulls into MY LOCAL MECHANIC!
Accord Service Center on Television
While you could clearly read the Accord Service Center sign on television, some production magic was still used. For instance, the service center no longer has gas pumps on the property, but since a fill-up was necessary for the story, either fake pumps were installed or they were added later using CGI (below).
It was a special feeling seeing our family mechanic shop on one of the biggest new shows of 2023. It's hard to believe that anybody knows where Accord is, let alone like it enough to show it to millions of viewers. You can see a cameo of Route 209 and the service center in the preview below (at around 18 seconds in).
Look ma, we made it! It's nice to get just a little bit of recognition for our beautiful town that has a business established enough to have the authentic appearance that just can't be duplicated. Here's more celebrated movies and television shows shot in the Hudson Valley.
25 Films And TV Shows Filmed In The Hudson Valley Since 2020
Here is a list that's been complied of the 25 films and tv shows that have been filmed in the Hudson Valley since 2020.