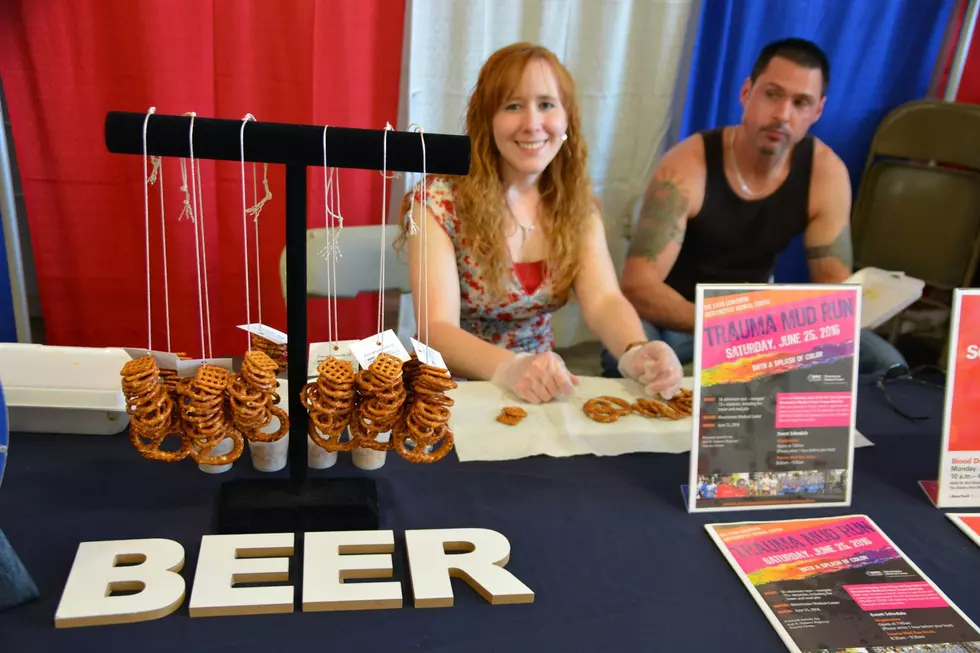 Reasons You Should Work the Beer, Bourbon + Bacon 'Brew Crew'
Chuck Merrihew, Townsquare Media of the Hudson Valley
One of the greatest events of 2017 is returning to the Hudson Valley in a new location, Barton Orchards in Poughquag on Saturday July 15, 2017, its Beer, Bourbon and (wait for it) Bacon!
In order to make this a great event for everyone, there are limited opportunities for you to volunteer to be a part of this year's Brew Crew.
What do you do as a member of the Brew Crew?
Of course you get to meet some really great people, who know things about BEER! 
You will get info on the beer you are pouring and you will become a beer educator for the day.
As a member of the Brew Crew, you will get into the festival for free. Plus, you will get a free tasting glass and get to sample the beers that you are pour, along with several other beers that are being poured during the day.
You will also get a limited edition "Beer, Bourbon, Bacon Brew Crew T-Shirt" for volunteering.
You will get the first opportunity to join the Brew Crew for other events.
Interested? There are just a few openings, so join us now.
Bonus Video: WRRV Morning Grind