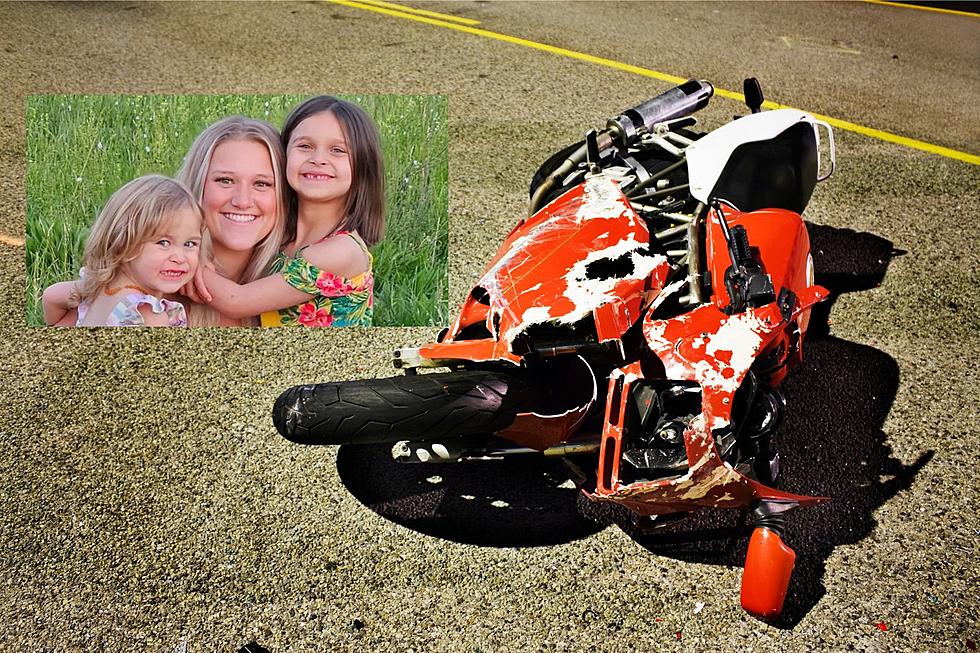 Fleeing Robbery Suspects in Wappingers Falls Hit Woman on Motorcycle
GoFundMe/Canva
The hit-and-run accident happened while police were chasing a car that fled the scene of an alleged robbery in Wappingers Falls, New York.
Last week we told you about an attempted robbery at the Wappingers Falls Home Depot store that led to a high-speed police chase through parts of Wappingers Falls, LaGrange, and Poughkeepsie. The chase started on Tuesday at around 2:45 p.m. after three suspects allegedly robbed the Home Depot off Route 9 and as they attempted to get away police chased them, leading to numerous accidents.
Woman Riding Motorcycle Hit by Robbery Suspects
During the high-speed pursuit the suspects, driving a gray Chevy sedan, hit numerous vehicles throughout including crashing into a woman riding her motorcycle in the town of Poughkeepsie. At the time of the robbery, police didn't release any information about the woman's condition after the hit-and-run accident but now it appears that she was seriously injured and could use some help.
According to reports the victim, Kate Remsburger, pictured above with her two nieces, was thrown about 30 feet from her motorcycle after the robbery suspect slammed into her. Kate sustained serious injuries in the accident and had to undergo surgery shortly after the incident. As with many things surgery and hospital care is extremely expensive. With that in mind, friends and family of Kate have shared with us a way we can all help her heal.
They have set up a GoFundMe page to help Kate with the cost associated with the crash and are hoping that they can raise $10,000 to help her. The page explains what happened to Kate saying,
"Kate is a strong force as well as beautiful, vibrant, and warmhearted and would be the first to step in if anyone she knew needed help, but probably the last to actually ask for help herself - and that's why we're here. The medical bills have already exhausted much of her savings - she needs our help."
If you would like to make a donation you can do that online here.
Hudson Valley Home Depot Robberies
The Wappingers Falls attempted robbery last week was another addition to a long list of recent Home Depot robberies. Thankfully police did apprehend three suspects at the end of the high-speed chase mentioned above. According to police, the 3 arrested could be responsible for numerous robberies at various stores across the Hudson Valley including stores in Port Chester and the Town of Ulster.
5 Hudson Valley Businesses We Would Miss Most if we Moved Out of Town
Five Hudson Valley businesses we would miss if we moved out of the area.
Barstool's Dave Portnoy Finally Reviews Pizza From Mid-Hudson
Barstool's Dave Portnoy finally came to the Mid-Hudson Region to give a "One Bite Review" on what he was told is "great pizza" from the Mid-Hudson Valley.