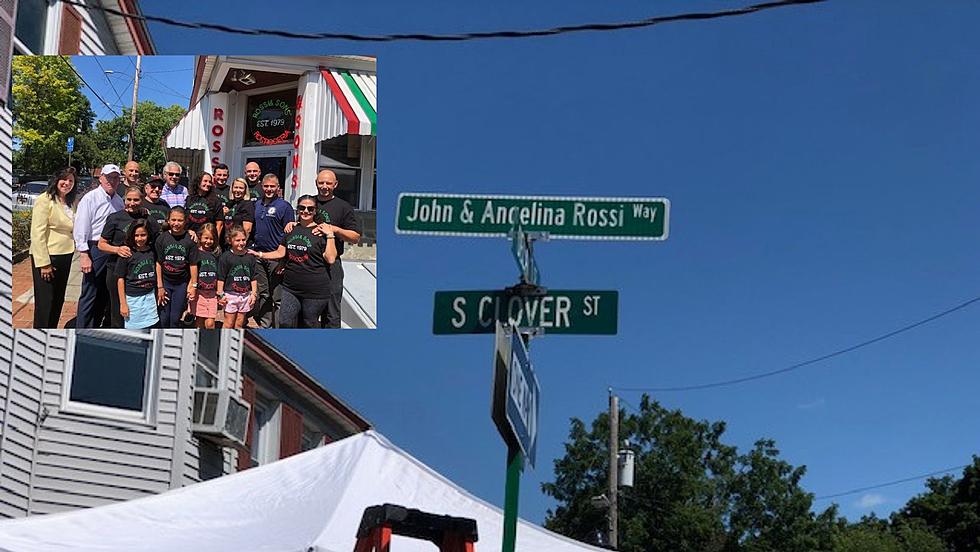 Iconic Sandwich Shop Earns Well Deserved Street Dedication in Poughkeepsie, NY
Rob Rolison, Facebook
The family behind one of the most popular sandwich shops in the Hudson Valley just received a huge honor.
Who Has The Best Sandwich in the Hudson Valley?
The Hudson Valley has its hand in every pot when it comes to food. You could call the mid-Hudson region a foodies paradise. But I think it's safe to say when you think of sandwiches, one local business comes to mind.
If you ask anyone for a sandwich recommendation around town, the likely first answer will be Rossi's in Poughkeepsie, and rightfully so. Rossi's has been named the "best" sandwich on so many lists it's hard to keep count.
In 2019, BuzzFeed named Rossis the Best Sandwich Spot in New York State. Then, in 2023, Yelp named Rossis one of the best 100 restaurants in the US. They came in at #79 (personally, I'd put them in the #1 spot).  We also cant keep track of how many influencers visit the shop to try the #4.
Read More: 'Big Mouth' TikTok Star Raves About Poughkeepsie, NY Deli
With that being said, it should come as no surprise that the Rossi family earned a "well-deserved" honor this week.
Rosticceria Rossi & Sons

 Receives Huge Honor in Poughkeepsie
On Wednesday, August 23, 2023, Rosticceria Rossi & Sons received a street name dedication. South Clover Street and Delano Street in Poughkeepsie will also be known as John & Angelina Rossi Way. Former Poughkeepsie Mayor Rob Rolison, now NY Senator, wrote on social media:
Congratulations to Rosticceria Rossi & Sons on its well-deserved street dedication in the City of #Poughkeepsie today!
The Rossi family wrote on Instagram:
THANK YOU to everyone who came out today to help celebrate the unveiling of JOHN & ANGELINA ROSSI WAY!! It is an honor and a privilege to be a part of and serve such a tremendous community!
Rossi's is open Monday through Saturday 10:30 am to 6 pm (they close at 5 pm on Saturdays and are closed on Sundays). Why not celebrate Rossi's with a delicious chicken cutlet sandwich?!
Poughkeepsie is a thriving foodie town, there are so many local options to choose from. Take a look at some of our favorite pizza places and food trucks in the area below:
10 of the Best Pizzerias in Poughkeepsie According to Google
February 9th is National Pizza Day! Just in time for the Super Bowl this weekend, here's a list of Poughkeepsie pizzerias that you need to celebrate with.
Max's Melts Food Truck Finds Permanent Home in Poughkeepsie, NY
The Veteran owned food truck serves up gourmet grilled cheese sandwiches with a twist and tots!
Remember Bugaboo Creek in Poughkeepsie?
Bugaboo Creek was the hottest spot on route 9 in Poughkeepsie back in the 90s and early 2000s. Did you have to KISS THE MOOSE?