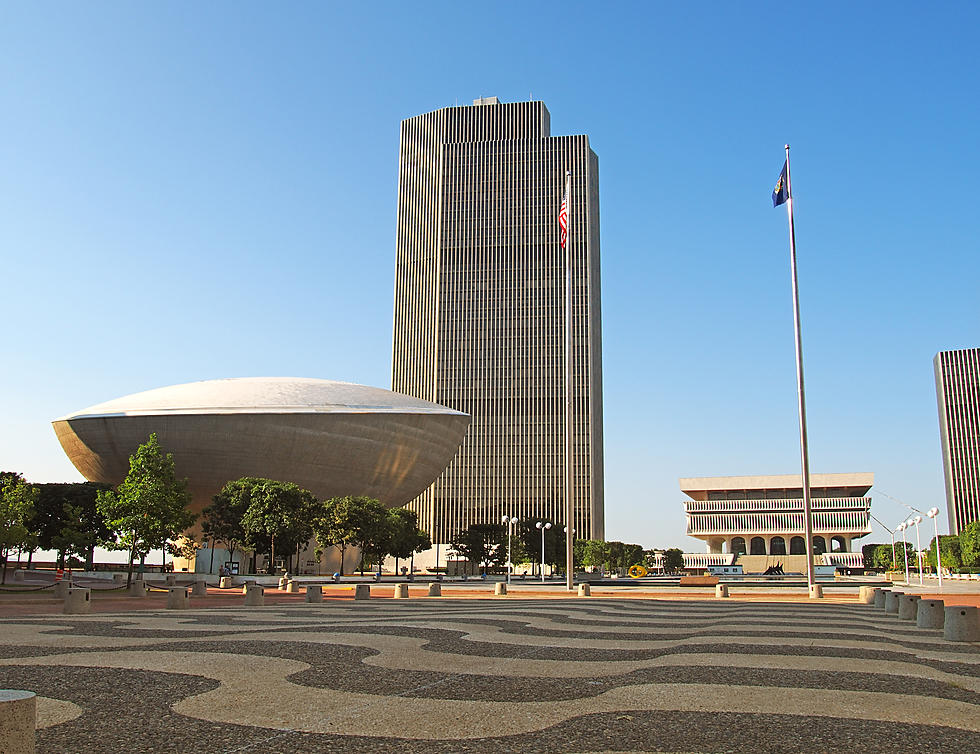 Some New Yorkers Baffled by Giant Building in Albany
DebraMillet
It's one of the most unique buildings in all of New York State but there are a lot of people who have no idea about this place.
New York State is home to some amazing structural landmarks. Some that immediately come to mind are the Statue of Liberty, the Empire State Building and the Brooklyn Bridge. There are some awesome achievements in engineering in New York City. A few hours north there are some cool ones as well.

The Albany Capitol Building is a beautiful building that has a rich history. Some even believe it is haunted. The building is an architectural achievement.
What is The Egg in Albany?
Right next to the Capitol Building is one that is extremely popular in Upstate New York but is unrecognizable to a lot of people in the Hudson Valley region. Have you ever been to or heard of The Egg before?
Its name comes from its egg-shaped architecture. According to their website, The Egg Performing Arts Center is 6 stories and houses two separate theaters. Combined they can hold over 1,000 guests. The Egg brings a variety of performances to the area including musical acts, stand-up comedy acts, plays and musicals.
15 Best Music Venues in New York State
We asked, and you answered. These are the Top 15 Music Venues in New York as voted by you, the New Yorker.