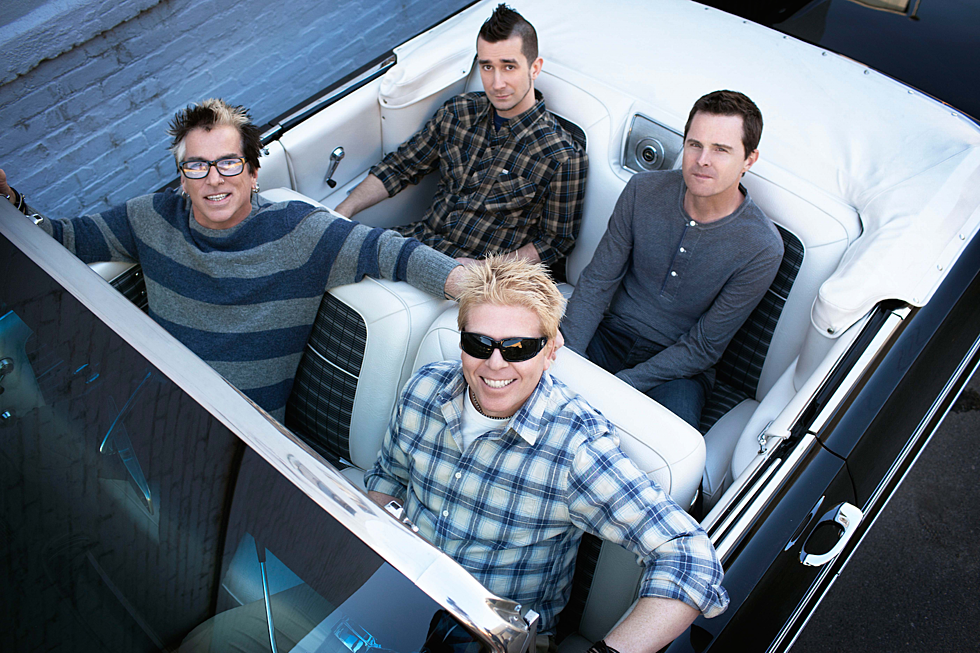 The Offspring Counter Greg Kriesel Lawsuit With Cross Complaint
BBGun Press
You gotta keep 'em separated, and it looks like things will remain that way, while The Offspring and their former bassist Greg Kriesel hammer things out in court.
In response, Holland and Noodles have filed a cross-complaint against Kriesel, laying out their side of the argument. They've also asked for "three disinterested appraisers to appraise the fair value" of Kriesel's shares in the group.
The bassist said in his initial complaint that he was informed on Nov. 1, 2018 that he was "no longer entitled to participate in any activities of the band" and that the group had breached what he was due by continuing to collect profits after Nov. 1 without including him. Kriesel has asked for a full accounting of the band's finances.
As for Holland and Noodles, Forbes reports that their cross-complaint argument reads:
Setting aside the obvious legal arguments that there could be no such thing as an oral, permanent partnership, or a partnership which required two people to perform in perpetuity, or indeed that anybody could be compelled to perform music publicly with anybody else for a single performance no less for an endless string of performances, Kriesel's arguments have no basis in fact.
In the filing, the remaining members of The Offspring claim that they asked Kriesel to leave the band on November 1, 2018 and then "attempted to negotiate in good faith" with him to buy his Offspring, Inc. shares and give him his portion of the band's assets, consisting of their trademark and certain royalties.
The two musicians state that rather than continue negotiations, Kriesel was the one who walked away and then filed suit against them. They also note that when drummer Ron Welty exited in 2003, Kriesel had wanted Welty to only be compensated for the royalties from the albums during the time which he was in the group and nothing that came after.
Kriesel's attorney George C. Rudolph told Forbes that "the partnership here was always comprised of only Kriesel, Holland and Wasserman" and that the employment and treatment of a separate individual who was a non-partner "is not germane to the issues presented in this lawsuit." He added that the "oral partnership agreement" was "every bit as binding and enforceable in California as written partnership agreement," and that Kriesel has "more than 20 years of partnership income tax returns" to back that up.
The group has moved forward without Kriesel, first enlisting No Doubt's Tony Kanal to join them for shows, and more recently having H20 alum Todd Morse handling bass duties. The Offspring are reportedly done with their next studio album, though it has not been confirmed whether or not Kriesel appears on the effort.
The Offspring's Albums Ranked