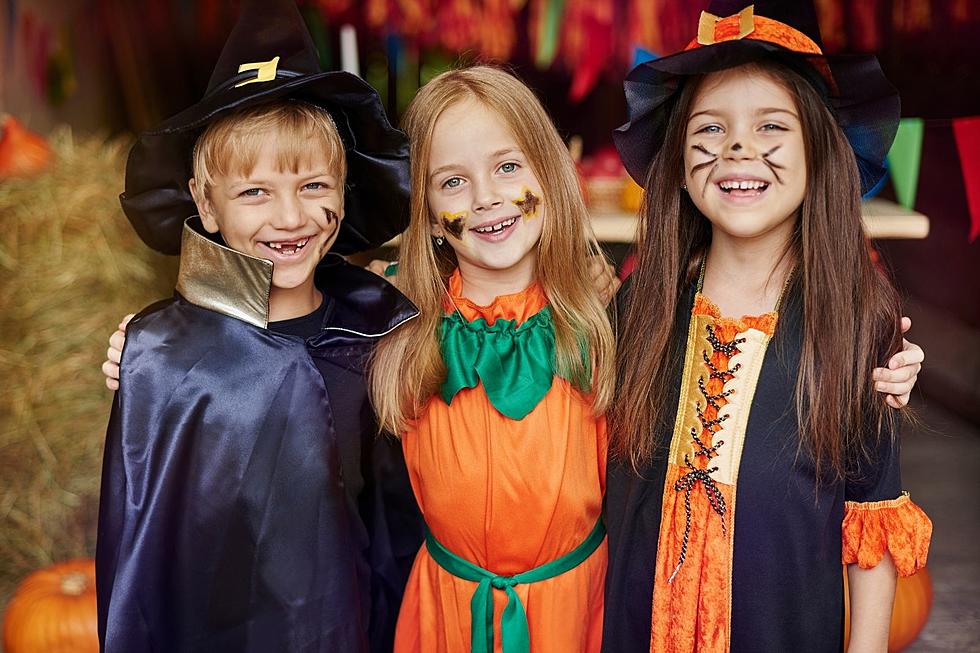 Dutchess County's Youth Opportunities Union Hosts Halloween Party
Canva, Gpoint Studios
If you are in and around Poughkeepsie on October 21st, we have the perfect family-friendly Halloween for all you ghouls and goblins!
The YOU Goes Boo in Dutchess County
If you and your family are looking for a free afternoon of autumn fun, then you must check out "The YOU Goes BOO" in Poughkeepsie on Saturday, October 21st. The event will be taking place at Eastman Park (35 Montgomery Street, Poughkeepsie NY, 12601), and will start at noon! The event will have music, food, games, Halloween performances, Trick-or-Treating, a Costume Contest, and so much more!
While you're there enjoying all the Halloween Festivities, get the inside scoop on Dutchess County's forthcoming Youth Opportunity Union (The YOU).
The YOU, which will be located at the site of the former Poughkeepsie YMCA, will be a state-of-the-art youth facility for children and families throughout Dutchess County. It will be the home for the Path to Promise Initiative, which is an effort to ensure all young people in Dutchess County have the assets needed to achieve their highest potential.
On their website, it says The YOU will be a visionary new community center for youth and families through Dutchess County, located in the heart of Poughkeepsie. The YOU wishes to serve the entire Dutchess County Community by creating a welcoming and inclusive space where children can play, learn and grow- from infancy to adulthood. The YOU, as a fixture of the Path to Promise initiative, will focus on recreational, educational, and healthy opportunities- both physical and mental- to ensure that young people have the assets they need to achieve their full potential.
Cross the Most Haunted Bridges in New York
After you're done with your family fun activities in Poughkeepsie, may I suggest a trip to Saugerties to visit one of New York's most haunted bridges? I know, haunted "bridges," is not what I expected to have on my Halloween Bingo Card, but there it is. The tale behind it is spooky, along with 7 other bridges that are claimed to be haunted all across New York. Will you dare to drive or walk across any of these?
8 Of The Most Haunted Bridges In New York State
New York State has several haunted bridges, each with its own ghostly tales and legends. Here are 8 haunted bridges across the Empire State.
Gallery Credit: Dave Wheeler
A Haunted Pub Crawl Throughout New York
After you're done checking out those haunted bridges, how about going on a haunted pub crawl? After a few drinks, will you really be able to tell the difference between a ghost and a regular person? Learn some incredible spooky history about New York's most haunted bars. Three of them are specifically in the Hudson Valley, located in Catskill, Newburgh, and Dover, respectively.
20 Haunted Bars Across New York State
Did you know that New York State is known for it's haunted bars and restaurants? Here's 20 haunted bars across New York you should make a visit too. Thanks to ChatGPT for this list:
Gallery Credit: Dave Wheeler
NY DEC Forest Rangers Save Horrific Hikes Gone Wrong
If getting lost in the woods does not scream "plot of a horror movie," I don't know what does! What could've easily been horrific situations; however, were turned into heroic moments as DEC Forest Rangers came in to save the day. Below are some of the recent heroics of NY DEC Forest Rangers this fall.
New York DEC Forest Ranger Rescues Fall 2023
Below are some of the recent heroics made by forest rangers, along with awesome accounts of training and programs offered to ensure safety and conservation.
Gallery Credit: Conor Walsh