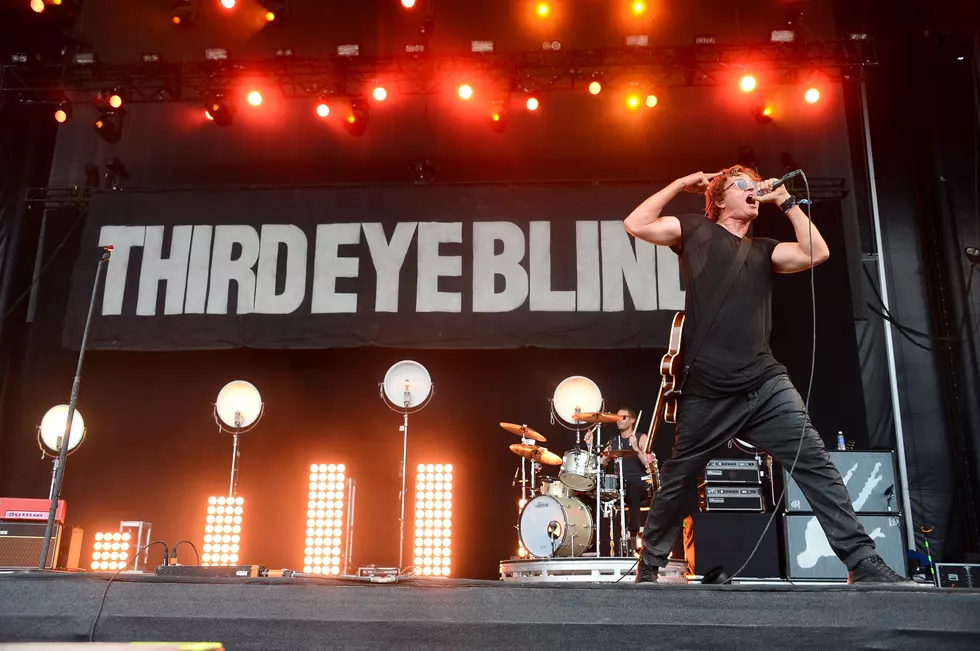 Third Eye Blind Tickets, WRRV Has Them for You on the Morning Grind
Getty Images/Theo Wargo
Third Eye Blind is one of our favorites here at WRRV, they even were a part of the WRRV Summer Concert Series of 2016, and we just cannot get enough of them! So, what do we do? We get more tickets to giveaway to YOU! Because you are awesome and we love you!.
As you are saying, 'Yes, Brandi, I am awesome, what do I have to do to win these tickets?' I am glad you asked. All you will need to do it, tune in this week (6/19/17-6/23/17) to The WRRV Morning Grind at 8:20AM for your chance to score a pair of tickets to show at SPAC on July 1, 2017. Just a heads up, SilverSun Pickups will also be performing.
Nick is playing his "Wheel of Impersonations." Be the first person to correctly identify which celebrity he is trying to impersonate and the tickets are yours. Here is the phone number, the WRRV Studios, 845-451-WRRV, 845-451-9778
Third Eye Blind is out on tour this year marking 20 years together, from what I have read online, they will be playing their entire 1997 self titled album along with some new songs too.