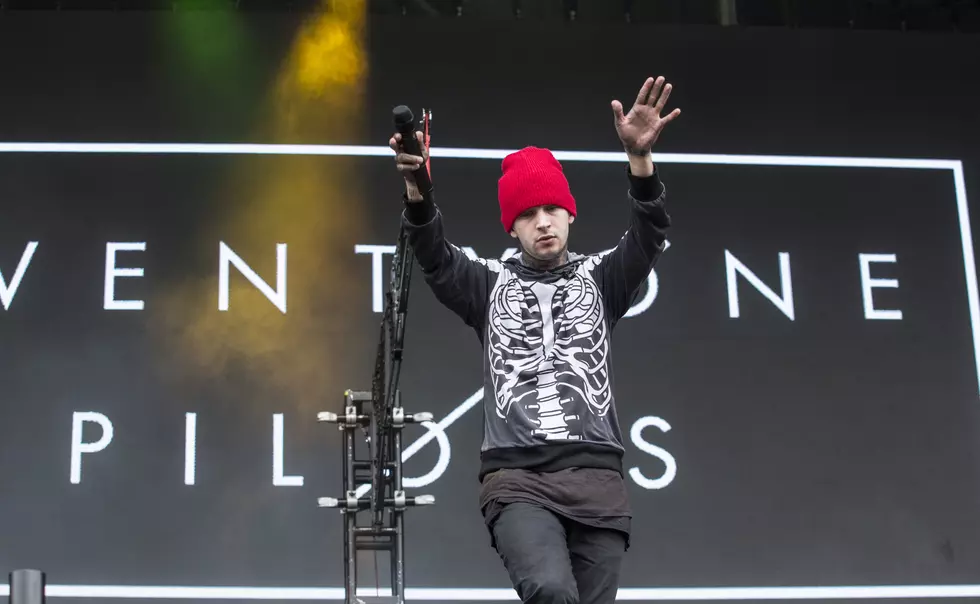 Twenty One Pilots Reclaims Top Buzzcut Position From Powfu
Getty Images/Raphael Dias
Weeknights at 8 PM WRRV counts down the most in-demand Alternative songs in the Hudson Valley. Here's a look at the top 5 songs for the week of June 15.
The Head and the Heart are no strangers to the countdown but are back with the debut of 'Honeybee'. They were due to play Mountain Jam a few weeks ago, let's hope they get a chance to return to the Hudson Valley when appropriate.
Tame Impala and 'Lost In Yesterday' slips one position from last week to the number four position.
AJR was nowhere to be found on the Buzzcuts last week but after an impressive showing are number three for this week. The three NYC brothers started out recording their debut album in their apartment and are now one of the bigger bands on the scene.
Powfu held on to the number one position two weeks in a row and could be back but 'death bed' slips to number two at this point.
Twenty One Pilots top the countdown after a number three finish last week with 'Level of Concern'.
5. Head and the Heart 'Honeybee'
4. Tame Impala 'Lost in Yesterday'
3. AJR 'Bang'
2. Powfu 'death bed'
1. Twenty One Pilots 'Level of Concern'
Thanks for supporting the WRRV Buzzcuts!

Enter your number to get our free mobile app
READ MORE: Top 10 Busiest Roads In The Hudson Valley
Read more:
Hudson Valley Reopening Tops This Week's Hudson Valley News